Off The Bawl - 23 March
By Tam Cowan
Off the Ball presenter
Last updated on .From the section Football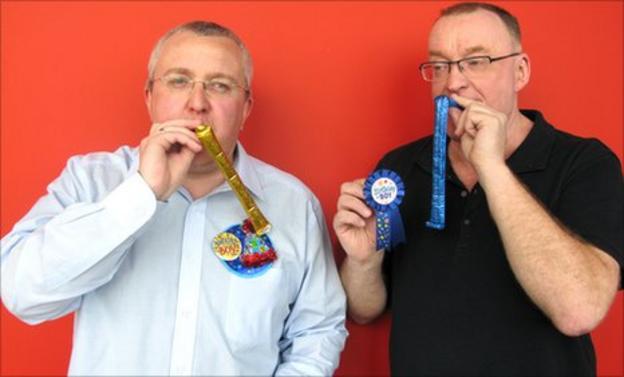 Greeeeeetings!!! Was Tony Higgins on holiday on the Isle of Skye last week? Did he cause a hold-up at a petrol station? Those were the rather bizarre questions one anonymous emailer put to our studio guest on Saturday.
And the answers? No and No. Oh well...
Our other guest - former Hearts and Hibs midfielder Michael Stewart - has never been involved in a case of mistaken identity. Well, apart from that time the mysterious owner of a derelict fairground thought he was Shaggy from Scooby Doo...
Saturday's topics? Well, strangely, it seemed nobody wanted to talk about Scotland's 2-1 defeat to Wales the night before (particularly Grant Hanley).
In fact, the only correspondence we received on the game was from Ian in Swansea who said: "Wales are a more skilful, creative and better managed team than Scotland - get used to it." A fair point, well made.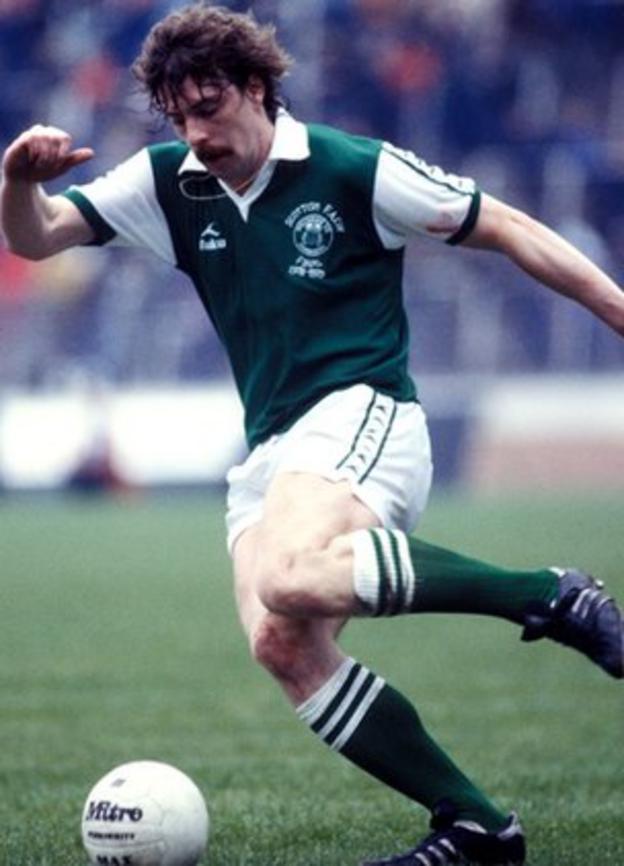 Meanwhile, in the week that Fran Sandaza was suspended by Rangers for being honking, overpaid and only scoring two goals - sorry, for revealing personal details of his contract to a hoax caller - we talked about players leaving clubs under a cloud.
As Sir Alex Ferguson faces a Uefa fine for failing to turn up at the media conference after Man Utd were bumped out of the Champions League by Real Madrid, we put the spotlight on famous no-shows.
And our healthiest ever Team of the Week was The Diet XI.
Here's another selection of the most petty and ill-informed texts and emails on radio...
LEAVING UNDER A CLOUD
Shaun from Nottingham said: "Robbie Savage once claimed he wanted to move from Birmingham City to Blackburn Rovers to be closer to his parents' home in Wrexham. This is despite the fact that Birmingham is actually closer! It was, of course, all about money."
Ronald Smith said: "Surely none stranger than Mo Johnston being paraded by Billy McNeil in a Celtic top and then ending up signing for Graeme Souness a few weeks later?"
Big C in EK said: "I reckon the best ever 'offski' was former Celtic striker Jackie Jackenoffski..."
NO-SHOWS
Alan in Edinburgh said: "What about the no-show from the Scottish media guys when Rangers got pumped 4-1 in Europe by Unirea Vicenza? Not a single reporter was on hand to ask "Sir" Walter a serious question."
Ray in Paisley said: "A great no-show was Siouxsie and the Banshees at the Glasgow Apollo in 1978, I spent the afternoon getting bladdered at the Doune Castle in Shawlands only to turn up at the venue and discover they'd split up in Aberdeen the night before..."
Ian B in Dundee said: "I was a roadie for Barclay James Harvest at the Caird Hall in Dundee and it took hours to get all the gear onto the stage. Just before they were due to go on, we were told that because of an electricians' strike there wasn't going to be any power! So we spent the next three hours putting all the stuff back in the lorry. Great fun, eh?"
George in Edinburgh said: "I remember when Boris Yeltsin was too "unwell" to get off the plane on a visit to Ireland. The Taioseach and his welcoming party were left kicking their heels at the foot of the steps."
TEAM OF THE WEEK
The Diet XI (aka Cereal Madrid)
Manager: John Lambie (The F-Plan)
Assistant: Nigel Atkins
1/ Alan Roughage
2/ Starvin' Andrews
3/ Paul Scales
4/ Tommy Gastric Ring
5/ Slim Jim Baxter
6/ Skinny Jones
7/ Nacho No-No
8/ Frank Staple-tum
9/ James McFadden (most diets are Faddy)
10/ Aiden McGreedy
11/ Kevin Twaddle (lost loads of pounds at the bookies)
AND FINALLY...
The song that played us out? Well, in the week Rod Stewart announced his first album of new material in 20 years, we finished with a song from the celebrity Celtic fan dedicated to someone in Scottish football.
Suggestions included...
Jimmy Johnstone - Sailing.
Vladimir Romanov - The Killing of Gorgie.
John Brown - First Cut Is The Deepest or Hot Legs.
Leigh Griffiths - Do Ya Think I'm Sexy?
But. as a bit of friendly advice to Fran Sandaza the next time his phone rings, we played out with I Don't Want To Talk About It...
PS.
As a wee bonus, here's the Team of the Week from the previous Saturday...
THE SQUARE-GO XI
(aka Angelo Dundee Utd)
Chief Executive: Sepp Batter
Owner: Donnybrooks Mileson
1/ Magnus come-a-Hedman
2/ Tommy Ring-your-neck
3/ Jaab Stam
4/ Frank Bruno Pascali
5/ Ronald Koeman-have-a-go-if-you-think-you're-hard-enough
6/ Glasgow Kiss Commons
7/ Spat Nevin
8/ Frank Lamp-hard
9/ Ian Wright-hook
10/ Thomas Brawlin'
11/ Ian Ure-gonnae-get-your-effin-head-kicked-in.
To join in the fun on this Saturday's show, call 0500 929500, text 80295 or email offtheball@bbc.co.uk
Listen to the most recent Off the Ball programmes.
Download the latest Off the Ball podcast.