Police to probe alleged leaks of Rangers' tax details
Last updated on .From the section Football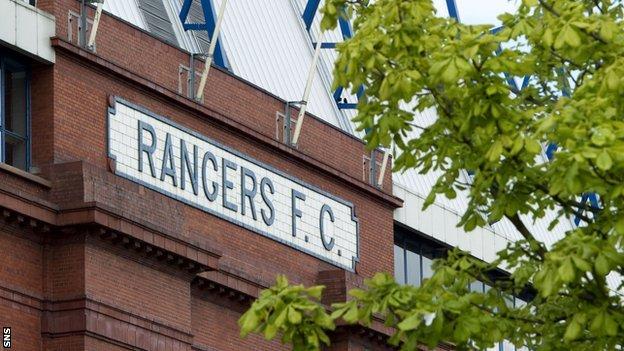 Police are investigating the alleged leaking of confidential information about the Rangers tax case, following a complaint by Sir David Murray.
The former Rangers chairman had instructed his lawyers to submit a complaint to the Crown Office over the publication of his tax affairs.
Strathclyde Police officers will determine whether private details were released in breach of the law.
Rangers "oldco" won the so-called Big Tax Case last year.
Her Majesty's Revenue and Customs had claimed that the company formerly running Rangers, now being liquidated, had used the Employee Benefit Trusts scheme illegally in making £47.65m in payments to players and staff in the form of tax-free loans from 2001 to 2010.
Rangers disputed the bill and a First Tier Tax Tribunal (FTT) ruled that the payments were loans that can be repaid.
Sir David's legal advisors, the firm Levy & McRae, said in a statement: "He has asked that this matter is investigated and that anyone found guilty of breaching the law is the subject of prosecution."
A police spokeswoman said on Tuesday: "Following instructions from the Crown Office, an investigation is ongoing into the circumstances surrounding the alleged leaking of confidential information relating to the Rangers tax case.
"It would be inappropriate to comment further at this time."