Guernsey Priaulx League to play Middlesex Wanderers
Last updated on .From the section Football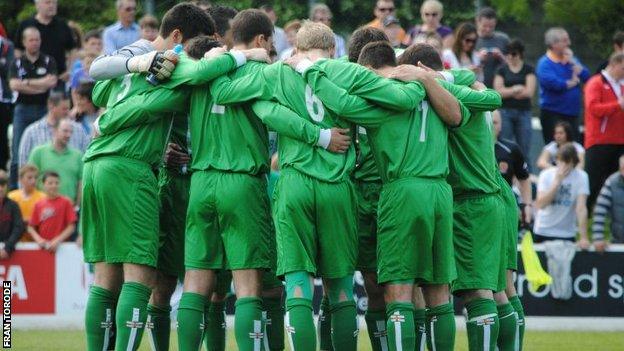 Guernsey's FA will use a friendly with Middlesex Wanderers to prepare for next season's FA Inter-League Cup.
No Guernsey FC players will play in the game on 12 May because of the
It means players from the island's Priaulx League will play in the clash a day after Middlesex play Jersey.
"The squad that's likely to be selected for the Muratti will have played a lot of matches for Guernsey FC," said Gary Roberts from the Guernsey FA.
The island side won the Inter-League Cup in 2010 when it was known as the National League Systems Cup.
It led the island to represent England at the 2010 Uefa Regions' Cup and most of those players have since gone on to provide the backbone for Guernsey FC, who now play in the Combined Counties League.
Despite the best players from the island not taking part in the Inter-League Cup next season because they will not have played in Guernsey's domestic league, Roberts still feels they will have a good chance of success.
"I'm confident that we have enough players in the Priaulx League of a standard that can do well for themselves," he said.
"A lot of those players who don't play for Guernsey FC don't get the chance to play against teams in the UK.
"They'll face representative teams from the county leagues so it'll be a good standard."
Guernsey in October 2011 in the National League Systems Cup, a tournament that last April.