Football racism: Fans see 'culture of complacency'
By Chris Doidge
5 live Investigates
Last updated on .From the section Football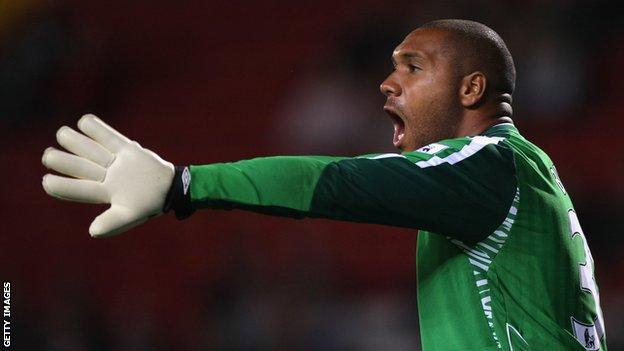 A survey of 2,500 football fans suggests the vast majority believe racism has never left the British game.
Research by Loughborough University found half had witnessed or experienced racism between 2010 and early 2012.
The survey also suggests fans want anti-racism campaign Kick It Out to do more, with 79% claiming the campaign had only been "partially effective".
Kick It Out said its own research suggested fans thought it was making a noticeable difference.
When asked, 83% of fans said racism had not left the British game.
The research, shared with the BBC's 5 live Investigates programme, found a "culture of complacency" among organisations that claim to be dealing with the issue.
One response to the survey said initiatives like Kick It Out had "become nothing more than a PR T-shirt-wearing exercise because of the governing bodies' reluctance to take any kind of stance against racism".
Another said Kick it Out was "living in cloud cuckoo land if it thinks it is tackling racism effectively".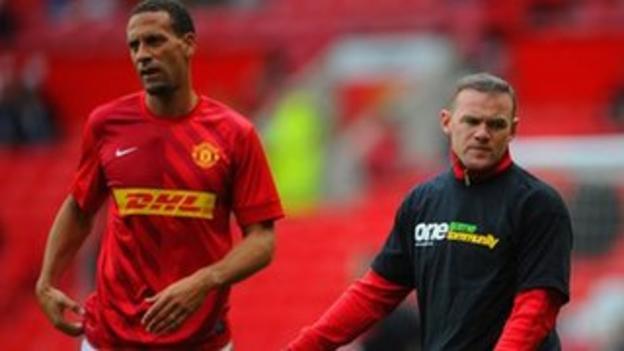 Wales international goalkeeper Jason Brown said he was subject to racist abuse both during games and after them, via Twitter.
"People have said it is not as bad as it used to be, but it is," he responded, when asked if racism was still alive in British football," the 30-year-old former Aberdeen player said.
"It's being covered up. If you choose to speak out about it you're branded as a troublemaker."
Dr Jamie Cleland, who conducted the survey, thinks the interests of football's governing authorities are best served by creating the impression that racism was no longer a problem.
"The findings suggest that racism persisted," said Dr Cleland.
"It was either disregarded or perhaps suppressed in order to give the impression that racism had been eradicated from British football."
Social media
The survey also investigated the role that social media websites, such as Twitter, are playing in facilitating the exchange of racist views.
One respondent to the survey said: "The use of social media allows racists to hide behind a computer screen or smartphone."
Liam Stacey, from Swansea, received a prison sentence of 56 days after racially abusing Fabrice Muamba on Twitter in March 2012.
A number of other racist incidents involving Twitter have resulted in fines, community service or restorative justice, where an apology is made and the offender accepts wrongdoing.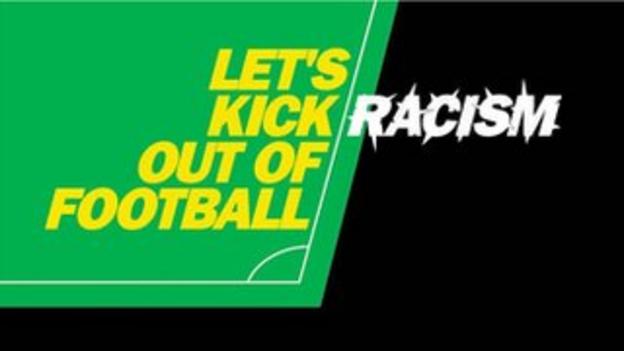 The Association of Chief Police Officers (ACPO) told the BBC it wanted sites like Twitter and Facebook to do more to deal with racists.
Its policy lead on hate crime, Supt Paul Giannasi, said the companies did not feel bound by UK law.
"There are many situations reported to us where victims feel the decision made by the social media companies not to take material down is wrong," said Giannasi.
"There is a huge frustration that there is no legal remedy to remove that."
Brown added: "Kick It Out and these other schemes are dated. The T-shirts are not good enough and they've not moved on with the times in terms of the way racists are now.
"With Twitter and social media, it's easy to get at people and try and hide."
The BBC found one Twitter account that highlighted the difficulty authorities face in tracking down people who send racist abuse to footballers and others.
The user's profile said they were in London, but their profile picture had been copied from a website that compared people's beards.
The person whose photo was used is unlikely to be aware their image is being used by a 'troll' who has used offensive language to target footballers Rio Ferdinand, Marvin Sordell and Vincent Kompany.
The user's false identity means the police need Twitter to provide them with an IP address for the account if they hope to find them.
ACPO said Twitter only provides this information with a United States court order, something which it is difficult to get because of the value and protection afforded to free speech.
Twitter, Facebook and many other social media companies are incorporated in California.
ACPO said this allows the companies to publish material which would not be acceptable if the companies were based in the UK or elsewhere in Europe.
Twitter's terms and conditions prohibit pornography, but do not appear to ban language which may incite racial hatred.
The company declined to answer the BBC's questions.
Clubs' response
5 live Investigates contacted all of the clubs in the Premier League and Championship to ask how many of their players had been racially abused online.
Only a handful of the 44 clubs responded.
One Premier League club said that none of their players had been affected by racist abuse online. But the programme found an offensive racist tweet aimed at their goalkeeper within minutes of looking.
Another Premier League club said that to ask their players if they had been racially abused online would be like asking if they are gay or Muslim.
5 live Investigates found dozens of racist tweets aimed at well-known British footballers.
None of the clubs contacted by the programme would publicly acknowledge that their players had received such abuse.
A spokesman for the Football Association said: "Much has been achieved over the past 20 years in English football and clearly there is more to do.
"The FA has lobbied Government in respect of the need for tighter controls by those who run social media platforms, in relation to discriminatory language and behaviour. The FA does not claim that racism is an historic problem."
Chair of Kick It Out, Lord Herman Ouseley, said: "Our own statistics... which polled over 5,000 active, match-going supporters, found that 87% of football fans believe we can continue to contribute to reducing discrimination.
"79.5% [believed] Kick It Out has made a noticeable difference."