Blackburn Rovers lacking quality, says Michael Appleton
Last updated on .From the section Football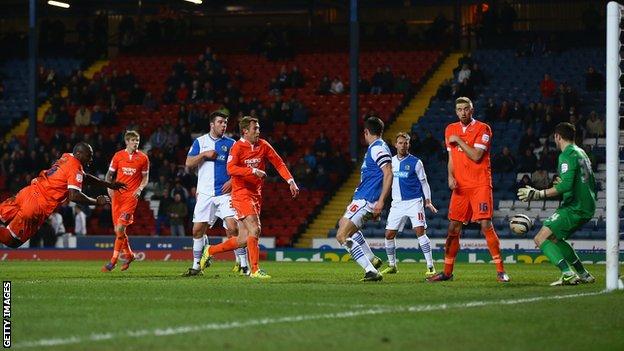 Blackburn boss Michael Appleton has said there is a lack of quality within the squad because of injuries and form.
"We are certainly lacking on numbers and we're certainly lacking on quality at the minute," Appleton said.
"From a confidence point of view the boys are struggling a little but I think you can use that as an excuse."
The Ewood Park side have struggled with injuries recently and have not won a game since they beat Premier League side Arsenal 1-0 at the Emirates.
Appleton's side sit just six points above the relegation zone in the Championship and have Lancashire derbies coming up against Burnley and Blackpool in the next two games.
"The whole mentality of the football club - in terms of taking it really personal and wanting to do something about it and put it right is really important," Appleton added to BBC Radio Lancashire.
"A victory against Burnley on Sunday will certainly go a long way to making me feel a lot better than I do and I'm sure it will be the same for the fans as well.
"It's been a good competition [the FA Cup] for us as we've had some really, really good performances.
"The one at the Emirates is one to remember for a long time because we're the first club in a cup competition as a lower league opposition [to beat Arsenal at their own ground].
"If we're weak over the next few days and let things get to us too much then we'll be almost like sitting ducks, so it's important to come back fighting."