Coventry City: Deputy chairman Clarke denies liquidation threat
Last updated on .From the section Football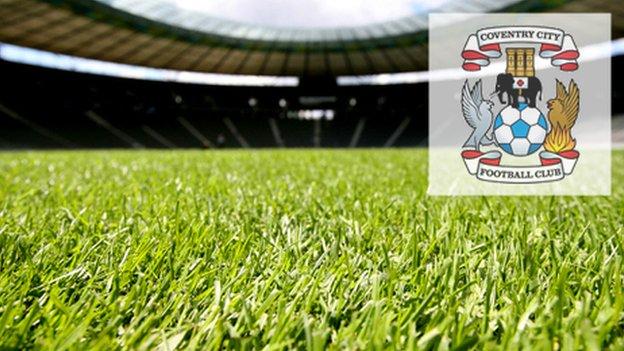 Departing Coventry City deputy chairman John Clarke has denied rumours that the cash-strapped League One club are under imminent threat of liquidation.
"That's news to me," Clarke told BBC Coventry & Warwickshire in the wake of his boardroom resignation on Monday.
"Our chief executive Tim Fisher has already gone on record as saying we're in a very difficult situation.
"It's a very challenging time. But, in terms of liquidation or administration tomorrow, I've heard nothing."
Fisher warned last week that insolvency remained an imminent possibility after the club's bank accounts were frozen.
But the main concern for the Sky Blues, as they battle to make the League One play-offs, is that they are still to resolve a year-long rent row with Ricoh Arena owners ACL.
"I don't want to point the finger of blame at anybody," added Clarke, who was in his second spell as a Sky Blues director.
"They've got to keep talking.
"I've spent two years back on the board, which at times has been very challenging. But the thing that counts for most is the football club and especially the fans. They're the lifeblood.
"And I've had some marvellous messages of support, from [former managers] John Sillett, and even Mark Robins.
"I just hope my departure signals the moment for them to get round the table again."
Coventry currently sit ninth in League One, seven points shy of a play-off place with 10 games left.