Robin van Persie v Luis Suarez - Robbie Fowler's verdict
Last updated on .From the section Football
Two of the Premier League's most feared strikers - Robin van Persie and Luis Suarez - go head-to-head when Manchester United host fierce rivals Liverpool at Old Trafford on Sunday.
Former Liverpool and England striker Robbie Fowler gives his assessment of the men who have been two of the Premier League's brightest stars this season.
On Sunday's match:
"Both are playing at the top of their games and Robin van Persie's goals this season have been fantastic - likewise Suarez. His goals have been unbelievable too.
"Both of them have been instrumental in getting results for their sides. Both can win games out of nothing, score goals out of nothing and both of them on their day are match-winners.
"Both are in exceptional form and it's a great head-to-head between them.
"I think Suarez will be the match-winner on Sunday.
"It will be a tough game for both teams and Liverpool have won one in eight against United at Old Trafford. Maybe this will change on Sunday."
On Van Persie's qualities:
"Van Persie has got everything. He is one of those players who, if the game is not going anywhere, he can pull anything out of the bag and score goals from anywhere.
"Make a defensive mistake and straight away Van Persie will latch on to it and put the ball away.
"He can score with all parts of his body. He's predominantly left-footed but a few of his goals lately have been right-footed."
On Suarez's qualities: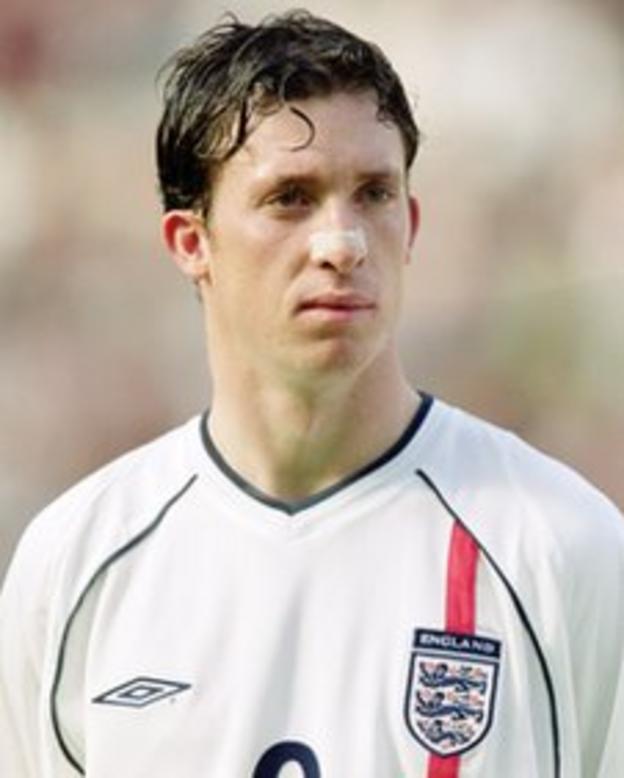 "The thing that makes Luis Suarez a great player is simply his goals. He's one of those players who gets a lot of stick from opposing fans and opposing teams but he shrugs it off. You can see he is totally focused on his football.
"Once he gets on to the pitch he just wants to score goals. Sometimes he drops a little too deep but that's the measure of the man - he wants to be involved at all times. Any side with a Luis Suarez in is guaranteed goals.
"I think defenders are scared of him because if you allow him a little bit of space he is capable of nutmegging you and getting around the side.
"He doesn't seem to be the quickest striker in the world but he is sharp and gets past players quite easily.
"If defenders get too close he has a habit of rolling them. He's got a bit of everything in his locker and he must be a nightmare for defenders to mark. His movement is a real handful."
On United signing Van Persie:
"I don't think signing him was a gamble for Manchester United. I can see why people say that because of his age and it took him a while to get into the swing of the Premier League with injuries. But as soon as he had a good run he was scoring goals left, right and centre.
"For the life of me I can't understand why Arsenal sold him to Manchester United - one of their rivals.
"But you've got to give Sir Alex Ferguson credit for even attempting to sign him. Maybe last year one of Manchester United's problems was they didn't score enough goals - you can't say that this year.
"He's playing in a Manchester United side which can concede goals but they can score plenty as well.
"They probably haven't been at their best this year and they are walking away with the league, so it's a little bit ominous for the rest."
On Van Persie and Suarez's claims for Player of the Year:
"Robin van Persie, Luis Suarez and Michu have been the three best players. If they keep up their form it will very interesting to see who wins it at the end of the season.
"It's very hard to compare Van Persie and Suarez because they are different players. Van Persie is probably more of a set striker, where he will be doing all his work around the final third. Suarez has got the ability to drop anywhere and create chances as well as score them.
"Suarez was getting a lot of stick last year because he missed a lot of chances. But his goals per game ratio was very good - one in two. In terms of goals they are quite similar, but I wouldn't say they are similar types of players.
On Suarez's reputation:
"I think his likeability detracts from his talent because when people have it in for someone they will always have it in for them.
"He's a winner and focused and direct in what he wants to do. Sometimes it's not ideal and we all want to see football played in the right way.
"But I love Suarez as a player. Sometimes he does silly things but I like to focus on the good things he can do.
"I don't think the criticism is fair because Suarez gets more stick than anyone. I not talking with any bias but I think people have a hatred for him because he's Luis Suarez and plays for Liverpool.
"He has done things wrong but so have many other players - he gets more stick than others. He should be judged on what he brings to the football pitch in terms of goals."