Hastings chairman Dave Walters eyes legacy after FA Cup run
Last updated on .From the section Football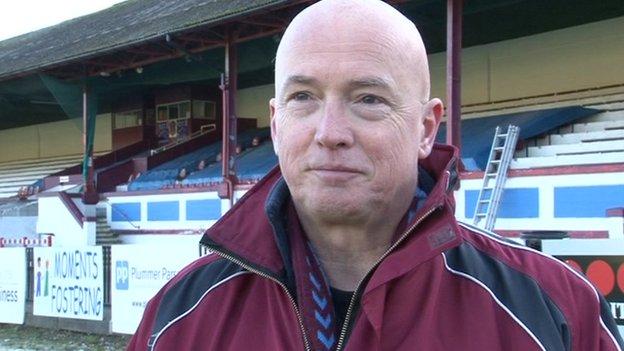 Hastings United chairman Dave Walters says their run to the FA Cup third round will secure the club's future.
He told BBC Sussex: "It safeguards the immediate future of the club. It's a case of investing in the infrastructure of the club and on the playing side.
"We'll try and build and try and progress so that one day in the future there might be another opportunity to do something like this."
Walters hopes that the Arrows, who currently lie 19th in the Ryman Premier Division, will eventually be able to bid for promotion to the second tier of the non-league pyramid.
"Every club, whatever level you are at, you're looking to get to the next one," he added.
"For us, the Conference South would be an amazing thing to do.
"We have struggled for years in the Ryman Premier so I should be talking about establishing ourselves first but you have to have something to aim at.
"We won't be silly about it. We never have been and we never will be."
Walters says their run, which started in early September and encompassed seven rounds and nine matches, has been a great adventure for the club.
"What's nice is we have had a break from reality," Walters continued.
"The last four months have been an incredible episode in the club's history. It's been record-breaking and it's something you don't get very often.
"We've been privileged to have that opportunity, which we can all take away and treasure for the rest of our lives.
"We've come away with a lot of fantastic memories from the whole run.
"Everybody in Hastings should be proud of what the club has achieved."
Hastings eventually lost 4-1 to Middlesbrough at the Riverside Stadium but their travelling fans were given a moment to savour when Bradley Goldberg scored a long-range goal in the second half.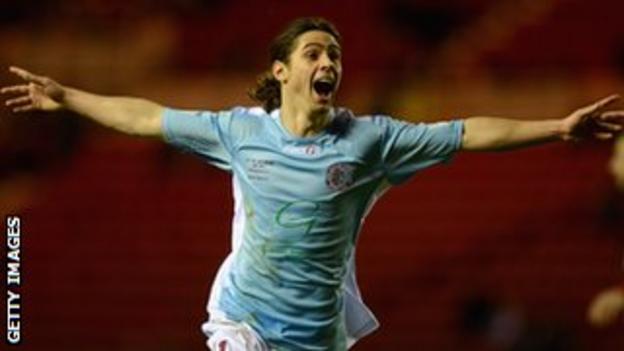 "It was an unbelievable feeling," the 19-year-old striker told BBC Sussex.
"I picked it up and ran at the defenders.
"I saw they kept backing away and thought I'd have a go. For it to fly in right in front of our fans ... it doesn't get better than that.
"I have scored a few this season like that so I am delighted to do it on the biggest stage.
"The fans travelled all this way and it has been a great experience all the way."
Hastings return to league action on Tuesday when they welcome Wealdstone to Pilot Field.
Having attracted a crowd of over 4,000 to their second round replay against Harrogate Town and taken a sizeable backing to the north east, Walters hopes the East Sussex club will be able to retain those supporters over the long term.
"We had 1,000 at the Riverside so I'd love to see 1,000 at the Pilot Field on Tuesday," Walters said.
"I might be a little bit optimistic.
"But in terms of legacy, which was the word of 2012, we really need more people to come down.
"That's how you build - you to get more supporters in.
"If they haven't enjoyed this then there's something wrong."