Only 'a real dope' would fail at Chelsea, says Harry Redknapp
Last updated on .From the section Football393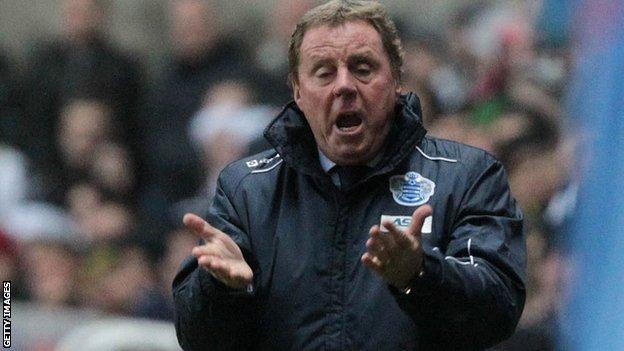 Queens Park Rangers boss Harry Redknapp says only "a real dope" would fail as manager of west London rivals Chelsea.
Ahead of Wednesday's game between the sides he said: "You'd have to be a real dope to mess it up with [the likes of] Eden Hazard, Juan Mata, Frank Lampard.
"He [Rafael Benitez] has walked into a squad of players there who are Champions League winners - you've got a chance, haven't you?"
QPR are bottom of the Premier League, while Chelsea are fourth.
Former Liverpool manager Benitez took charge of the European champions in November after Roberto Di Matteo was sacked.
Since he took over, Chelsea have lost only one league game, a 3-1 setback at West Ham United on 1 December, and have won their last four.
"He's a clever guy," said Redknapp of Benitez.
"Even in the West Ham game that they lost, they could have been out of sight at half-time."
QPR start 2013 eight points from safety with 18 games remaining.
And while Redknapp, who hopes to strengthen his squad during the January transfer window, has criticised some of his players for failing to give value for money, he remains optimistic about his team's chances of avoiding relegation.
"Since I've been here... I think they were all looking to blame each other for the horrendous start," he said.
"But most have been fine and worked hard.
"We now need to find that little bit of quality somehow that can make the difference to us."