Garth Crooks's team of the week

By Garth Crooks
BBC football pundit
Last updated on .From the section Football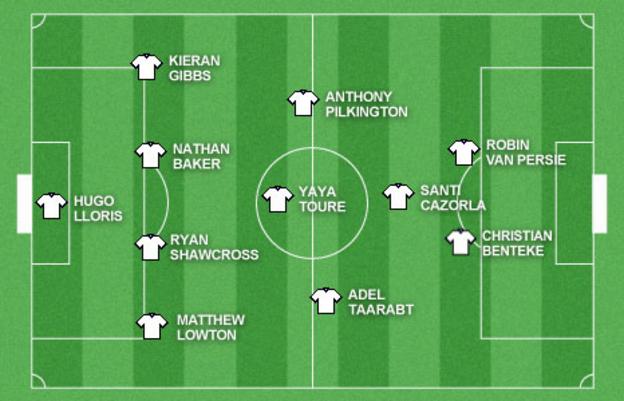 Manchester City got back to winning ways at the weekend but Manchester United refused to relinquish their six-point lead at the top of the Premier League table, comfortably beating Sunderland.
Norwich continued their impressive run, QPR earned their first win of the season and Aston Villa produced the performance of the weekend at Anfield.
See whether you agree with the players I've selected in my team of the week.
GOALKEEPER - HUGO LLORIS (Spurs)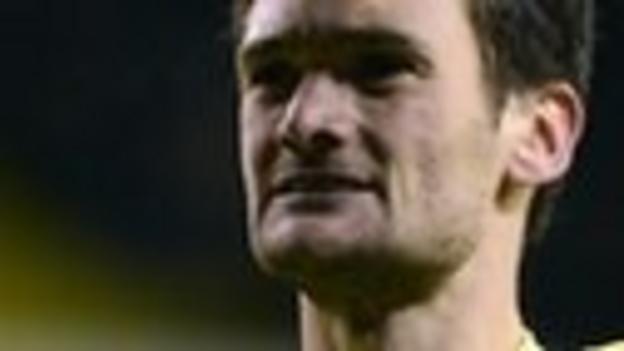 Hugo Lloris makes my team of the week for the first time after a clean sheet against Swansea that is worthy of recognition. It's not been an easy transition for the Spurs keeper since his arrival from France, especially with Brad Friedel breathing down his neck.
Did you know? Lloris (63%) has managed a better saves-to-shots percentage than club rival Friedel (60%) this season in the Premier League.
RIGHT-BACK - MATTHEW LOWTON (Aston Villa)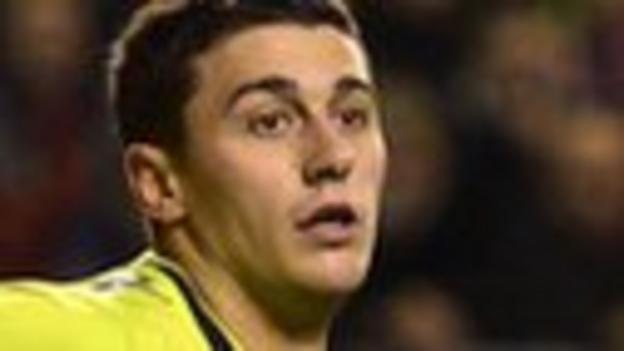 Aston Villa's win at Liverpool had a bit of everything - good football and its fair share of missed chances. Matthew Lowton was instrumental in a defensive display the like of which I haven't seen from a Villa side for years.
Did you know? Lowton has made 47 tackles this season in the Premier League - 20 more than any other Aston Villa defender.
CENTRE-BACK - RYAN SHAWCROSS (Stoke City)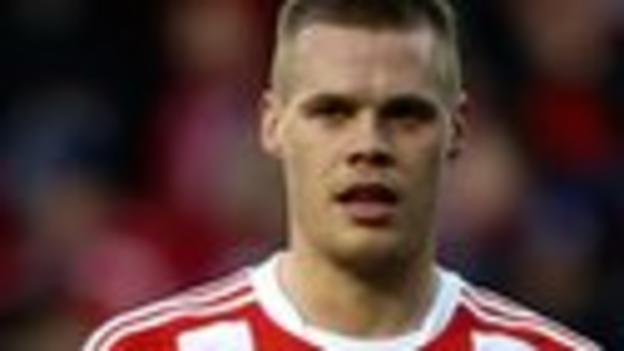 This game was an extraordinary physical encounter. Battles ensued all over the pitch but the main one revolved around Ryan Shawcross and Marouane Fellaini. Fellaini should have been sent off for a headbutt on Shawcross. To Shawcross's eternal credit he did not complain but Everton's manager David Moyes did condemn his own player and Fellaini has now been banned, which is exactly what he deserves.
Did you know? Shawcross is part of a Stoke defence that has conceded only three goals at home in the league this season, fewer than any other club in the Premier League or Football League.
CENTRE-BACK - NATHAN BAKER (Aston Villa)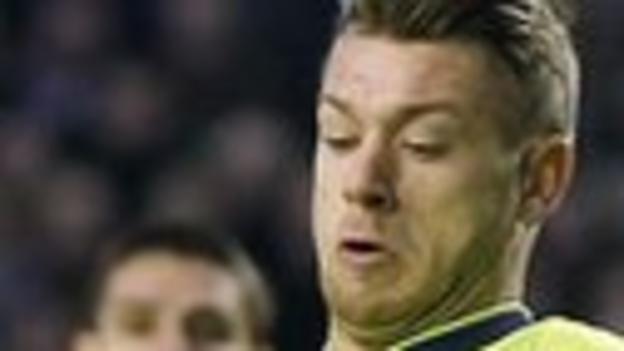 The moment I saw Nathan Baker's tackle on Jonjo Shelvey in the opening minutes, I said that Aston Villa were up for this game and, boy, was I right. The Villa back four defended as though their lives depended on it. Baker and Ciaran Clark looked a fine partnership.
Did you know? Aston Villa have conceded one goal a game on average in the seven matches Nathan Baker has played this season, compared with 1.70 per game in the 10 he has missed.
LEFT-BACK - KIERAN GIBBS (Arsenal)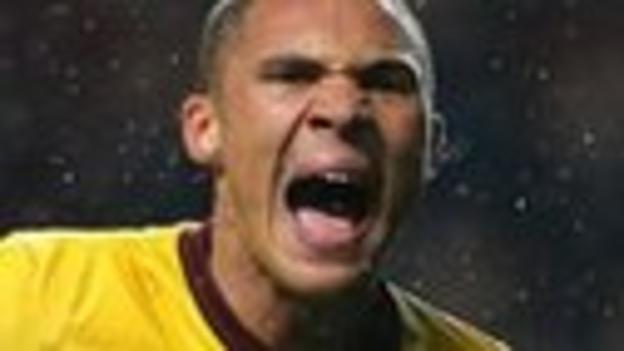 If this lad can remain fit he will give Arsenal tremendous stability at the back and allow others to play in their natural positions. Against Reading he looked composed in defence and dangerous in attack. A real asset.
Did you know? Gibbs contributed two assists against Reading - the first and second of his 46-game Premier League career.
MIDFIELD - SANTI CAZORLA (Arsenal)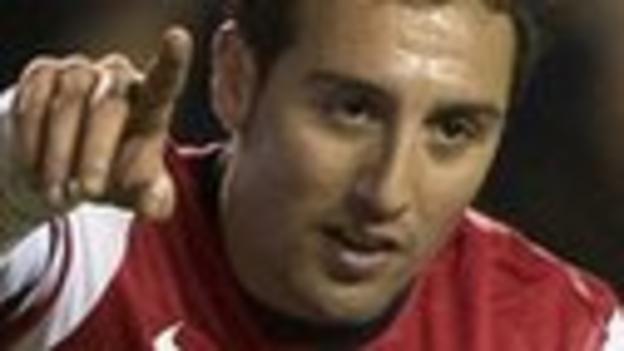 Arsenal's game against Reading was so one-sided that, if it had been a boxing match, they'd have stopped it. Lukas Podolski, Kieran Gibbs and Santi Cazorla in particular ran the show in a first-half display that will give Arsenal fans hope that a fourth-place finish might still be within their grasp. Cazorla's first Premier League hat-trick provides some indication of Arsenal's dominance but, frankly, Reading are doomed.
Did you know? Cazorla is only the second player to have had a part (including goals and assists) in four goals in a single Premier League game this season.
MIDFIELD - YAYA TOURE (Manchester City)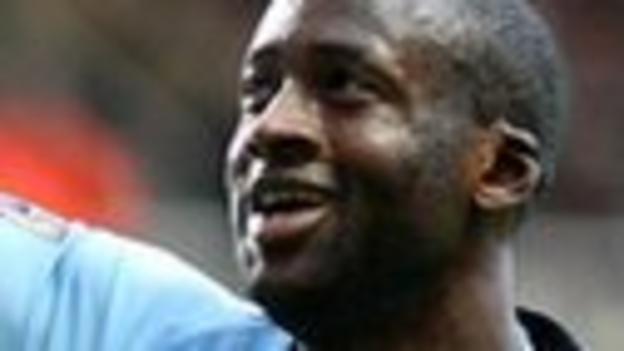 He's not been in the scintillating form he was in last season but, against Newcastle, the Ivorian produced one of his best games under Roberto Mancini. His pass for the opening goal was sublime and the catalyst for his side's victory.
Did you know? Toure has scored three Premier League goals against Newcastle United, more than against any other side.
MIDFIELD - ADEL TAARABT (QPR)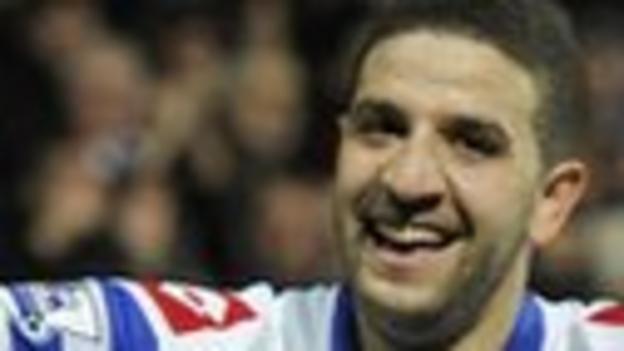 Here is a player who has untold ability and he showed it against Fulham. If QPR are going to get out of their current nightmare position then the Moroccan will need more performances like this. The problem for Harry Redknapp is that Taarabt might yet accept the call from Morocco to play in the Africa Cup of Nations.
Did you know? Five of Taarabt's six Premier League goals have come against other London clubs.
MIDFIELD - ANTHONY PILKINGTON (Norwich City)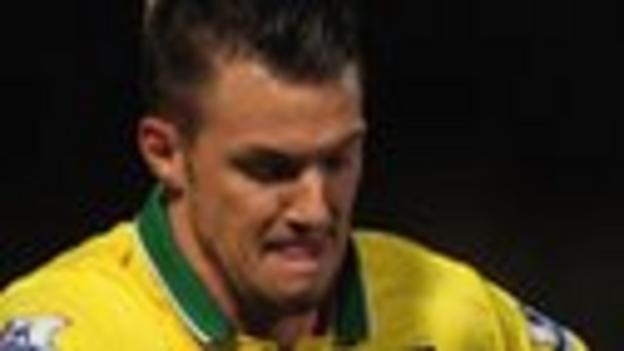 I've watched this lad develop into a Premier League player under Chris Hughton. His performances have always been of a consistent level but recently he has become more of a fixture for the Canaries. Against Wigan he was the star performer. His goal was brilliantly taken and he could have added to his tally had Ali Al-Habsi not been on top of his game.
Did you know? The Canaries winger ended the game against Wigan with a goal, an assist and a 93% pass-completion rate.
FORWARD - ROBIN VAN PERSIE (Manchester United)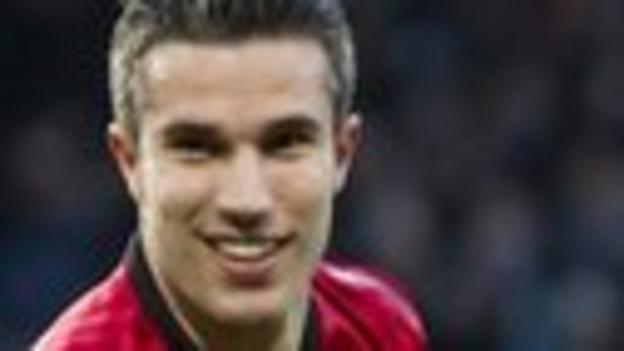 I am bemused. I keep hearing Manchester United fans complaining about this current team not being good enough. Good enough for what exactly? They are in the last 16 of the Champions League and six points clear at the top of the Premier League table. And the difference is Van Persie. It looks like £24m well spent, even for a 29-year-old!
Did you know? Van Persie has scored 60 goals in his 72 Premier League appearances since the start of 2011.
FORWARD - CHRISTIAN BENTEKE (Aston Villa)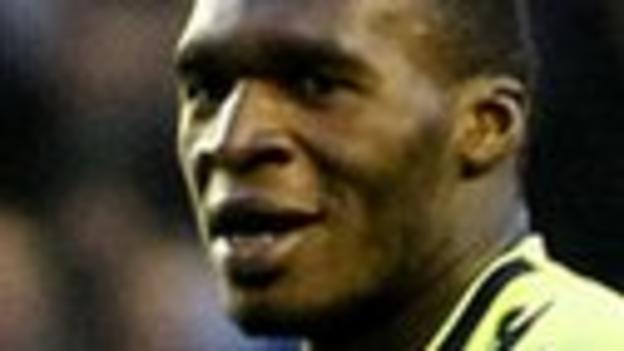 What a performance from the 22-year-old. It's taken some courage for Paul Lambert to embrace a style of play that has no room for Darren Bent. I for one thought he was wrong and said so. But credit where credit is due, Benteke is giving Villa options not afforded to the team before.
Did you know? The Belgian striker scored two goals from only three shots on target against Liverpool this weekend.