Rangers pursue compensation for six ex-players despite legal threat
Last updated on .From the section Football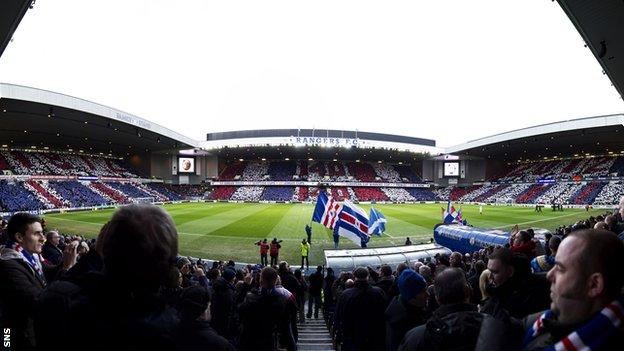 Rangers say they will continue their pursuit of compensation for six players who signed for other clubs as the Ibrox outfit was sold during the summer.
And they dismiss a PFA Scotland threat to take the club to an industrial tribunal as a mere tactic.
Rangers chief executive Charles Green said PFA's action is an "attempt to persuade the club to abandon its legitimate pursuit of compensation".
PFA Scotland said it was taking the action as a point of principle.
The union claims it had to take a stand as its representatives were ignored during the transfer of player contracts by administrator Duff and Phelps and Green's Sevco consortium.
Allan McGregor, now with Besiktas, Kyle Lafferty (Sion), Sone Aluko (Hull City), Steven Naismith (Everton), Steven Whittaker (Norwich City) and Jamie Ness (Stoke City) refused to have their contracts transferred to the club that would start the new season in Division Three.
Responding to a PFA Scotland statement, Green told his club website that it "confirms that the failure to consult claim apparently lodged for the benefit of 67 players will be withdrawn if the club's SFA damages claim against the six players is dropped.
"The fact that many of the supposed 67 players are still at Ibrox and have indicated they have no part in this action begs the question why it is being raised at all.
"Further, it appears that a number of players whose contracts were due to terminate at the end of last season and who were never in line to transfer under TUPE have been included in the numbers.
"Also, a number of former players have already signed agreements with the club waiving any right to participate in this claim.
"In reality, we are talking about six players who have some form of dispute rather than 67.
"The purpose of the failure to consult claim is therefore not to safeguard the rights of the 67 players but to attempt to persuade the club to abandon its legitimate pursuit of compensation from players who, in the club's view, walked out on their contracts of employment.
"Finally, three players - Aluko, Lafferty and Ness - have also raised constructive dismissal claims against the club as it stands now."
Although Aluko has said on Twitter that he is not interested in pursuing any claim, Green claimed that representatives of the six players have challenged the right of the club to be involved in the Scottish FA process and a preliminary hearing has been fixed for 7 January.
It was the prospectus for Rangers' forthcoming share issue that this week revealed that the club was facing a potential employment tribunal involving 67 players.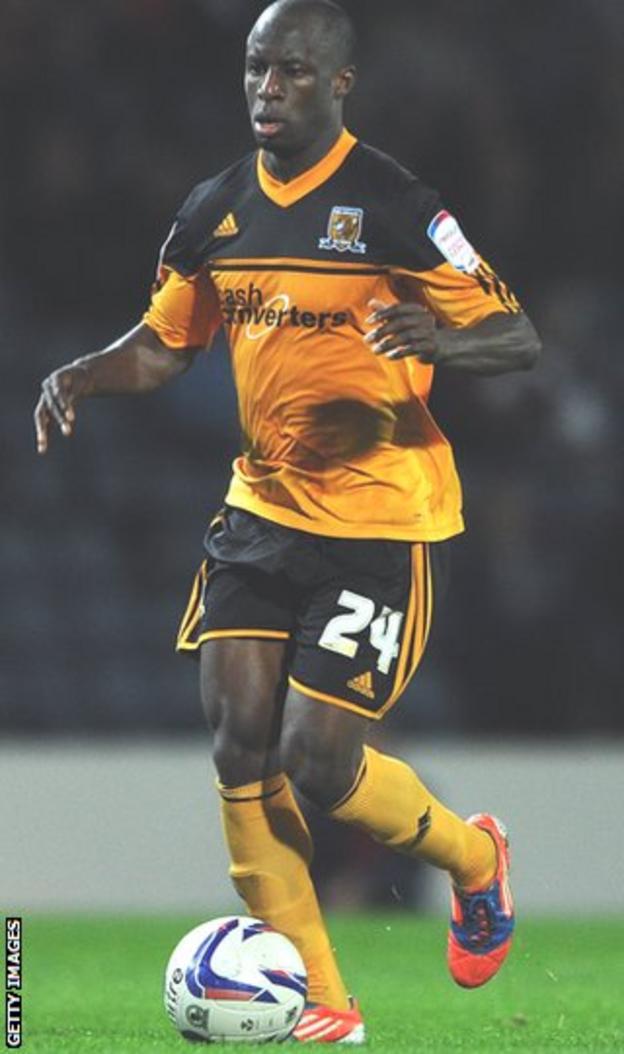 "It may be that no player will pursue this," the PFA said of its action.
"That will simply be a matter for each player and, in fact, many of the players have already stated that they will waive any such entitlement.
"It must be stressed that the motive for PFA Scotland in pursuing this claim has never been financial."
Rangers had asked the SFA to convene an arbitration panel to rule on a dispute with players who left Ibrox under TUPE regulations.
"As well as being a response to the SFA arbitration claims, the protective award claim involves an important point of principle since our rights as representatives of the Players were wholly disregarded by those involved in the TUPE transfer," said the PFA.
PFA solicitors wrote to the administrator and Green's consortium in July "stating that, whilst PFA Scotland had the right to lodge a Protective Award claim, it had no desire to do so and would abandon the claim provided certain undertakings were given, including withdrawal of the SFA arbitration".
"For the avoidance of doubt, the claim for a protective award has been raised in the name of PFA Scotland only," PFA Scotland states.
"It is one legal claim and has not been lodged in the name of any player, let alone some 67 individual players, as has been reported.
"It is quite simply inaccurate therefore to suggest that PFA Scotland has acted here without instructions.
"PFA Scotland does not require instructions to raise a court action in its own name.
"PFA Scotland regularly represents its members as a collective - for example, when speaking to the football governing bodies."
Rangers captain Lee McCulloch has said on Twitter that he does not wish to be associated with PFA Scotland's action.
"For everyone asking, I'm not involved in the 67 people and, if my name is there, it will be getting taken off," he said.
Meanwhile, Hull forward Aluko said: "I don't have, nor am I interested in slightest, in any claims/tribunals and any other scenario of that nature against anyone.
"Not my style! A messy route no-one gains from."