Graham Westley: Preston miss Keith Keane & Scott Laird
Last updated on .From the section Football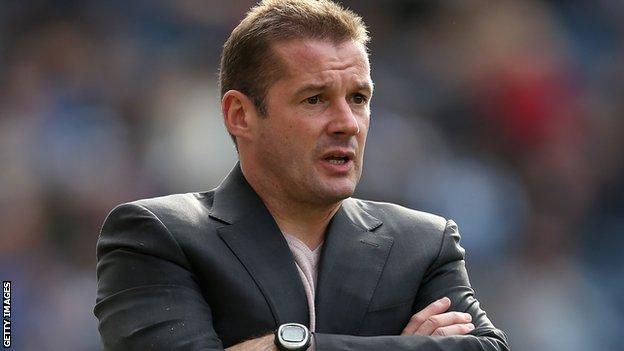 Manager Graham Westley believes Preston North End have not been as effective since losing full-backs Keith Keane and Scott Laird to long-term injuries.
Both players were hurt in the on 20 November.
soon afterwards and will be out for three months, while will sideline him for the rest of the season.
"Since they went out, we haven't shown the ingredients as a team that it takes to win," said the Preston boss.
Preston have lost their last two matches in League One, and dropped to 14th in the table, while Westley said his side were "unconvincing" in their FA Cup victory against Gillingham.
Westley told BBC Radio Lancashire: "We'd got ourselves to a decent level of form and performance, results had been fairly consistent and we were unbeaten in seven games. The wheels have come off the wagon.
"Since we lost those two full-backs, we haven't replaced them in a way that's getting the team functioning and performing.
"There's a lot of problem-solving to do to make sure we recover the ground we've lost in this rocky period."