Paolo Di Canio on Redknapp, Abramovich and Movember
Last updated on .From the section Football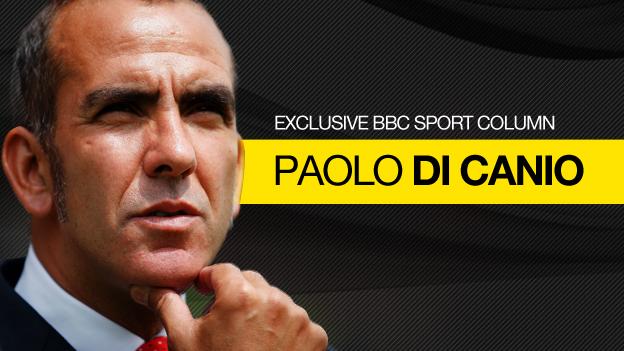 Swindon manager Paolo Di Canio, one of football's most controversial and colourful characters, gives his view on what's happening in the game in his latest column for BBC Sport.
QPR - Redknapp's toughest challenge
If Harry Redknapp keeps Queens Park Rangers in the Premier League, they should build a statue of him outside Loftus Road.
He has performed miracles in the past and is someone who has proven he can go against the odds and do well at clubs in difficult situations.
But it will be difficult at QPR, not just because of where they are in the league, but also because there is a big problem there in terms of discipline, attitude and behaviour.
Two months ago, I watched QPR lose at home to West Ham with my assistant coach Fabrizio Piccareta.
I said to Fabrizio during the game that if QPR have 10 points by December I would pay for dinner. They didn't, so dinner is on him.
There were four or five players in the Rangers team who should not have been there. In fact, given their history, I could not believe they had been brought to the club. They were players who were names from the past and even then not fantastic names in my opinion.
I am not surprised that Redknapp came in and knew the situation straight away, stating that the players need to take responsibility for where they are. I would have said exactly the same.
I would have gone to speak with my players about the situation, then after one hour of discussion we would realise I was right and I would then go out and publicly make them take responsibility for what they have done and tell them what they need to do to improve.
People have said I am wrong to publicly blame players, that Paolo Di Canio's way is not the right way to manage. But Redknapp has said the same thing as I have, which proves why I think I am a top manager.
Not every time I say something I am right, but 99% of the time I am.
I could work with Roman
I was not surprised that Roberto Di Matteo was sacked by Chelsea.
It proves the marriage between the two did not start well. It was like they had to offer him a contract last summer because he brought success in a short time. The first tough period, they sacked him straight away.
Chelsea's owner, Roman Abramovich, has a lot of money and he can do what he wants. If I am not wrong, they have had 15 or so managers in the last few years. He likes to change often, maybe the way he likes to change his boat or plane, because he wants to see a different style.
Could I work with a chairman like Abramovich? Why not? It is important he does not speak anything about football to me.
Of course, he could have an opinion as the owner and the first fan of the club, but he could not have an opinion on the way to manage, otherwise he should just become manager himself.
For example, some chairmen in Italy seem to have the ambition to become a manager and speak in an arrogant way, saying what they think is wrong or right in public.
I can work with any chairman. I don't mind if they are arrogant, shy or selfish. What is important is that they recognise my role, that I decide everything on the football side.
If they do not like my job or the results are not good enough, then I have to go, but they cannot talk about how to manage.
They are chairmen, they invest money, they have a plan and hope for the right results. If the good results come, then great, and if they don't they change manager, but they should not say how a manager should work.
I don't force players to follow me
Swindon did not have a game last weekend. We have not played a match since the fixture at Notts County on 24 November.
However, we have not rested or taken a holiday. We have treated the last two weeks like a mini pre-season.
We have had double training sessions, with physical training in the morning and tactical work in the afternoon.
I know some people think this has been too much, but the players recognise the benefit is for them and consequently the team.
Recently, John Bostock, our midfielder on loan from Tottenham, said he is enjoying his time here. In every interview I've heard with Darren Ward, who is on loan from Millwall, he says the same.
I don't want to say they enjoy the extra training - they are not masochists - however nobody is moaning because they realise this extra training helps them to be as fit as possible to do well this season.
I don't force the players to follow me, but they do and that makes me happy. That proves I am not a slave driver, but I train my players the best I can and everything we are doing is for them.
It is incredible to me that in the Premier League, when there is no fixture, players often have four days off and go to Dubai or south Spain.
Movember is great, but I look like a Mexican!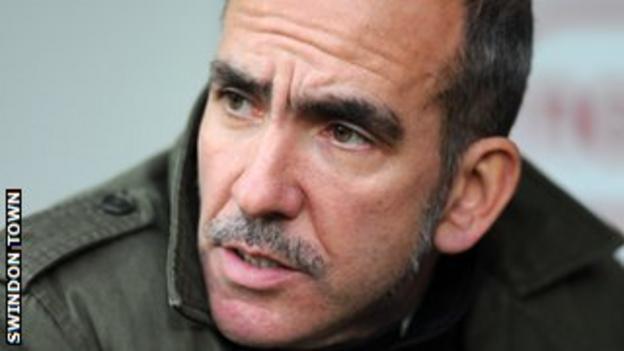 Like many people, I took part in Movember. I took part because it is for an important cause that needs to be highlighted and this was a good way to do that.
There are many pictures of how I looked last month, but they are very ugly. It was better than last year, when I looked like a 60-year-old man, although this time I looked like a Mexican.
Paolo Di Canio was speaking to BBC Sport's Gary Rose.
BBC Sport will be taking a closer look at stories from outside the Premier League before every weekend league programme in our Football League Friday features.