Sporting spotlight: Matt Jansen
Last updated on .From the section Football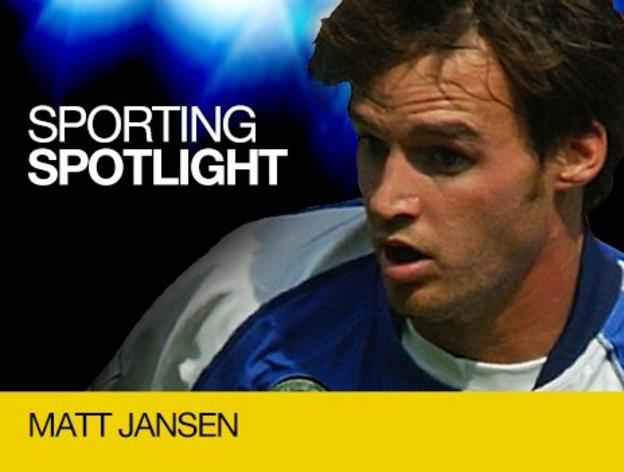 From teenage prodigy to depression, turning down Manchester United to playing with a chain-smoking team-mate, BBC Sport puts Matt Jansen, 35, under the sporting spotlight.
The forward started his career at Carlisle and turned down the Red Devils to join Crystal Palace in a £1m move in 1998. He joined Blackburn a year later for £4.1m and enjoyed the best spell of his career at Ewood Park, scoring 57 goals in 182 games.
He narrowly missed out on England's 2002 World Cup squad and suffered a motorcycle accident in Rome that summer that left him in a coma for six days. His career never really recovered from it and he went on to play for Coventry, Bolton and Wrexham and never won an international cap.
He joined former Blackburn team-mate Garry Flitcroft at Northern Premier League side Leigh Genesis in 2009 and followed him to Chorley the next year.
You are currently player-coach at Northern Premier League play-off chasers Chorley, so how is that going?
I'm looking at the next step and that's management and coaching. If called upon I'll play. If we have got a few injuries, I can turn out or give the lads a rest but I am more than happy to concentrate more on progressing with my coaching badges.
You have teamed up with former Blackburn midfielder Garry Flitcroft. What is that like?
We played together at Blackburn and we were friends from those days. Garry bosses everyone around. We work a bit like good cop, bad cop and I like to say I'm the good cop.
What do you get up to away from football?
I used to play the piano. I haven't played for years so don't hold me to that. I dabble in a bit of stocks and shares as well as currency trading. When your financial advisor isn't doing so well then you have to take it upon yourself to step in! But that can take care of itself as I am eager to get into football full-time again.
How often do you think back to the motorbike crash you had while on holiday in Rome in 2002?
I used to think a lot about it. I mean, I was in the England World Cup squad and tipped to be the next great thing in England. After a while you can dwell on it too much and I ended up getting very depressed. I saw psychologists, psychiatrists and so on. In the end, you have to draw a line under it, move on and go forward. What might have been, might have been but it wasn't.
You were on the standby list for the World Cup 2002 so do you think you would have had a different career if you had gone to the World Cup instead of Martin Keown?
Of course. Blackburn played Liverpool and England boss Sven-Goran Eriksson told me not to get injured as I would be going to the World Cup. His assistant, Tord Grip, had been to watch Arsenal win at Manchester United and they shared a car back down to London after the games. Tord Grip had obviously persuaded Sven to take Martin Keown, who didn't play in the tournament, over myself.
Blackburn have had troubles this season with their controversial owners on their third manager of the season. What do you make of what's going on at Ewood Park?
Nobody knows what is going on behind the scenes and whether the Venky's are 100% committed. They have invested over the summer and they are trying to get back into the Premier League. The club and the fans deserve to be in the top flight. It's a great club and, hopefully, they will get back up there.
Do you know anyone who has turned down Manchester United for Palace? Talk me through that one.
I can't think of anybody... yeah OK, I did. I'd just broken into the first-team at Carlisle, wanted to continue playing regular football and I thought that I might have had to bide my time at Manchester United. They came in for me again and I went to Blackburn instead but that was due to Palace needing all the funds up front. United also triggered a clause in my contract and wanted to speak to me about a possible move just before I got on the motorbike in Rome. There is quite a lot to dwell on which is why it took me so long to get over...if I still am!
Who was the best player you have played with?
I would probably have to say Tugay at Blackburn. He could put a ball on a sixpence, despite being a chain-smoker. He never relied on his pace though, he just strolled around.
Who is your toughest opponent?
There was a few but Rio Ferdinand was probably the classiest defender I played against. He could play football as well as defend, so I would say he was the best and the most complete defender but not necessarily the toughest.
Lionel Messi or Cristiano Ronaldo? And why?
Lionel Messi but I wouldn't mind either of them playing for Chorley. If Messi can do it for Argentina he would eclipse my all-time hero Diego Maradona, who is the greatest player of all-time as he has done it on the world stage.
When you look at results, who do you look out for?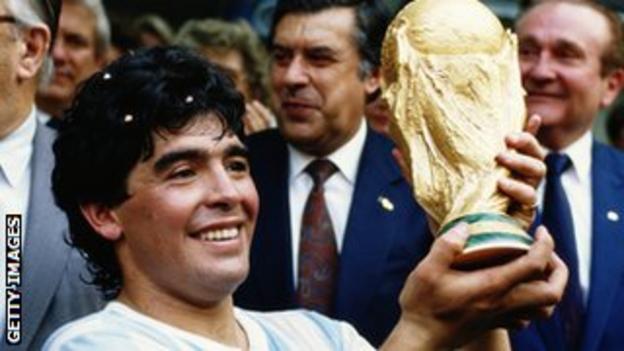 I always look out for Blackburn. I still look at Carlisle United, where I started off, and Crystal Palace. I still have fond memories of all three clubs. I know I had my best time at Blackburn.
Which sporting icons would you invite to dinner?
Diego Maradona. Usain Bolt because I think he would have good banter and would make it a lively evening. Those two definitely. I used to love Mike Tyson but it would be a bit dangerous bringing him to the table as well.
Do you see the point of Twitter?
My wife found that someone was impersonating me on Twitter and other footballers were communicating with them. I had to put a stop to it and say it wasn't really me. I don't personally use it.
What's the best bit of banter you have heard?
I remember David Dunn would cut the ends off the socks of whoever was in the shower so when they came out everybody was watching knowing what was going on as they tried to pull their socks up.
What's the best bit of advice you've ever had?
It's work ethic. You can be forgiven for a lot if you work hard. On the pitch, if you are not trying people will not forgive that. I based my game on working hard.
Who will win the Premier League this year?
I'd probably say Manchester United.
Matt Jansen was speaking to BBC Sport's Mandeep Sanghera.