Adam Barrett signs two-year Gillingham contract extension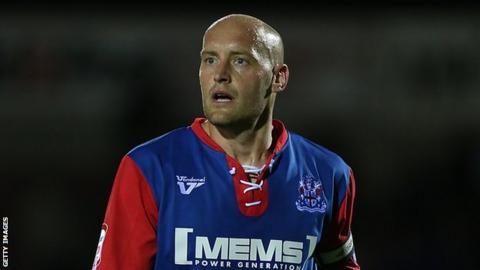 Gillingham centre-back Adam Barrett has signed a two-year extension to his contract, keeping him at the club until the end of the 2014-15 season.
The 32-year-old joined the Gills from AFC Bournemouth on a one-year deal this summer and has made 17 appearances for the League Two leaders.
Chairman Paul Scally told the club website: "It's a massive signing.
"In the short time that Adam has been with us he has proven himself to be a leader both on and off the pitch."
He added: "He's been a character around the club and there is no doubt that everyone has benefited from him being in that back four as well.
"He is a true professional and along with the other experienced players that we have at the club, he shows the youngsters how the game should be played."