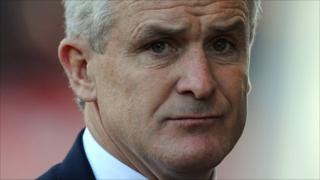 QPR need to take chances - Hughes
Mark Hughes says QPR "need to take their chances" following his side's 1-0 defeat at Stoke.
The QPR boss believes the Hoops have made "too many mistakes" during the season and need a win to "settle everybody down".
QPR have now taken just four points from 12 matches.