Aston Villa appoint Italian match-fixing whistleblower as coach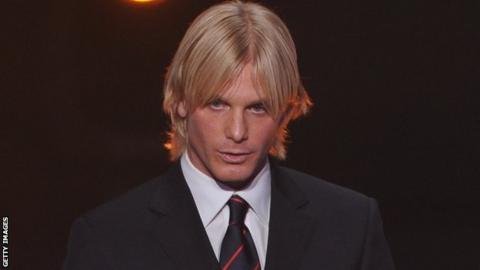 Aston Villa have appointed a coach who helped stop an attempted match-fixing operation in Italy in 2011.
Former Roma defender Simone Farina, 30, will work as a community coach for the Premier League side.
when he revealed he was offered 200,000 euros (£162,000) to help influence a match between his club Gubbio and Cesena last November.
He refused and reported the incident to Italian police.
Farina's evidence helped lead to the arrest of 17 people last December.
Sepp Blatter - president of Fifa, world football's govening body - named the Italian as a Fifa ambassador for fair play, while police organisation Interpol, which investigated the match-fixing scandal, awarded him a commemorative medal for his contribution to crime prevention and law enforcement.
Farina said: "I know I did the right thing when I refused to get involved in the fixing of a football game.
"I went to the authorities because this corruption had to be brought to the surface. This level of deception has no place in football or in any walk of life.
"But it is also important to me that I continue to work in football and that I am able to pass on my knowledge because football is an inspirational game.
"I wanted to move on with my life. Now I feel that I have real purpose again because of the support and opportunity Villa have given me."