Liverpool boss Brendan Rodgers voices referee concerns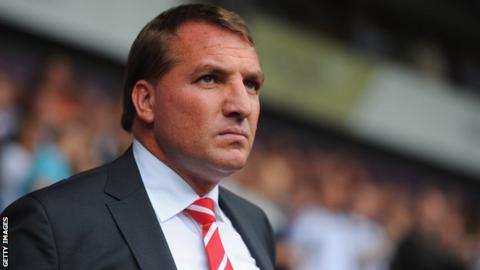 Liverpool manager Brendan Rodgers has contacted referees' chief Mike Riley to express his frustration at officials' performance this season.
Rodgers was angered by a series of decisions in the 2-1 defeat to Manchester United on Sunday.
He was also upset at the treatment his players received in the 2-1 Capital One Cup win at West Brom.
"I rang Mike Riley [on Thursday] morning. I think he was expecting me to call him a bit earlier," Rodgers said.
"Us being a sporting team, and going by the letter of the law, decisions seem to pass us by. We've had a few sendings-off, a few penalties given against us and absolutely nothing we've been given at all.
"We would hope we would get better decisions over the next few weeks."
Liverpool, who have claimed two points from their first five games in the Premier League, face Norwich at Carrow Road on Saturday followed by a Europa League Group A home game against Udinese on Thursday and a home league game against Stoke on 7 October.