Africa's top young talent now has another interested party
By Richard Fleming
BBC Sport
Last updated on .From the section Football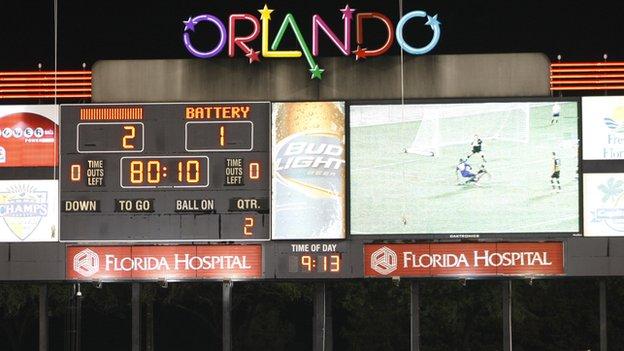 African players, who have long-since trodden a well-worn path to Europe, are now being targetted by clubs in North America.
Major League Soccer (MLS) has its share of African talent, though many find their way via the college system in the USA. But, if Orlando City is anything to go by, then clubs are taking a more pro-active approach.
Orlando's head coach, the former Man City and Stoke City striker Adrian Heath, has just returned from a week-long trip to Senegal and Ghana.
He was joined on what has become an annual scouting mission by the club's youth soccer technical director, Greg Brick.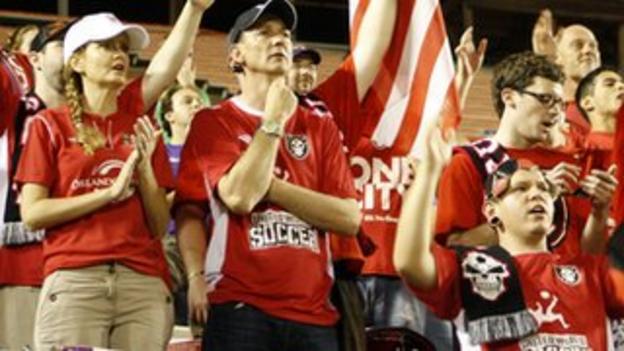 Heath and Brick began at Salif Diao's Sport4Life academy in Dakar, evaluating players aged between 12 and 19. The pair then moved on to Accra.
The Orlando coach said: "Whether it's for our academy or pro team, we had our eyes open the entire trip.
"It gives us a great opportunity to see what is happening in the area."
Orlando, who play in the United Soccer League (USL), already have two players from Senegal on their staff. Adama Mbengue and Oumar Diakhite were the first to be signed to the club's youth development programme.
Mbengue is now a first-team player. Diakhite is a member of the under-23 squad.
Heath added: "The programme is in its infancy with us.
"It can be a very long and fruitful relationship for both Orlando City and the academies in Senegal and Ghana."