Arsenal v Chelsea: Evolving Blues offer Gunners unfamiliar test
Last updated on .From the section Football172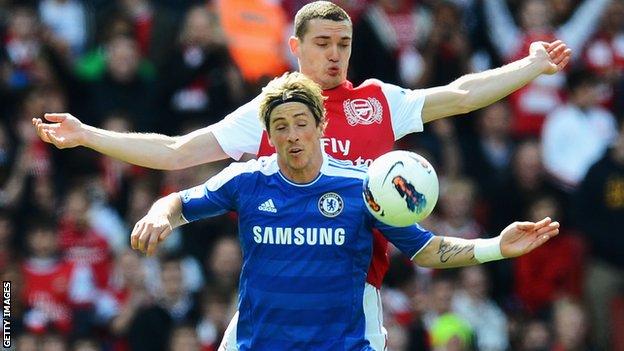 They have traded victories like heavyweight boxers swapping mighty punches over the years, slugging it out for league titles, FA Cups and European glory.
But when Arsenal and Chelsea meet at Emirates Stadium on Saturday, they will do so united not only in their desire to wrest back power from the Manchester clubs - the title having gone north in five of the past six seasons - but also in their philosophies on the field.
In recent years Chelsea have been everything Arsenal have not: big, strong, powerful, insatiable and highly experienced when it comes to the art of winning matches and trophies. But with owner Roman Abramovich intent on recasting the club as an homage to the artistry achieved by Pep Guardiola during his Barcelona tenure, Chelsea have changed.
"This will be different from just about any Arsenal-Chelsea game for a long, long time," former Chelsea winger Pat Nevin told BBC Sport. "Chelsea are a different team now, they play a different style. It is not just the personnel, it is the entire way they play."
The old Chelsea, obsessed with order and a craving for control bequeathed to them by former manager Jose Mourinho, were masters of gradually exerting their authority, draining the game of drama and their opponents of hope. But that machine has crumbled into disrepair - Chelsea are human again.
The new-look side are a far more helter-skelter, kamikaze outfit, still experimenting with an unfamiliar style, with all the flaws, foibles and fragilities that entails.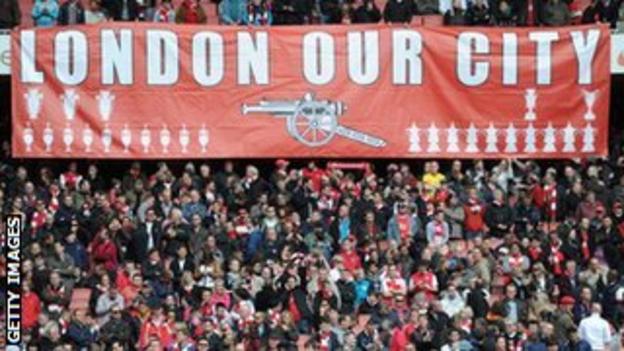 Some £80m of summer investment has seen rare attacking gems such as Oscar, Eden Hazard and Marko Marin arrive. Manager Roberto Di Matteo has a side at his disposal that is bristling with menace, attacking players who swap places at will, eluding markers, confounding plans, dismantling systems. But it is early days.
"It is a totally different set-up," Nevin added. "There are no similarities to the way Chelsea have played for the last decade to the way they play now.
"Chelsea used to play a long, direct game and while they had skilful, direct players it was often about pace and power, as well as good technical finishing. But you look at the Chelsea midfielders down the years and there have not been that many of them playing defence-splitting passes - it wasn't really their methodology.
"Look at Chelsea now, it's Oscar, it's Hazard, it's Mata. Their entire game is to play those little passes through small gaps in the defence."
Arsenal, too, are a different side. Their disappointment in the transfer market has been eased by a series of performances that have served as a reminder of the quality within their squad. Lukas Podolski and Santi Cazorla, two summer acquisitions, have been at the heart of encouraging performances against Liverpool at Anfield and Manchester City at Etihad Stadium.
There are signs there is a new steel, an extra resilience about Arsenal this season. That will be put to the test again on Saturday.
"Chelsea have made it very difficult for Arsenal in the past, but Chelsea are much more like Arsenal these days," Nevin added.
"For the purists this could be one of the most attractive matches for many years. Chelsea are top of the league, champions of Europe but they are outsiders in my view. Arsenal have been playing this way for so long, Chelsea are newcomers. They have played well this season, but now is when we will find out if they are the real deal."
Off the field the ideologies remain worlds apart. While Abramovich has flirted with the idea of long-term blueprints and four-year plans, his insatiable desire for instant success and gratification has seen 10 Chelsea managers come and go during Wenger's 16-year tenure at Arsenal.
If Chelsea have become a club intoxicated by the present at the expense of the future, Wenger has been accused of planning for the future to the detriment of today.
From the boardroom to the boot room, the Frenchman has imbued the club with an ethos of youth, but seven years without a trophy have led many to question Wenger and his methods.
Arsenal are a club still waiting for their future, that golden age, to come back around.
Chelsea's ambition has carried them to glory, albeit with something of a scattergun approach. "In Britain we like stability," says Nevin. "Wenger at Arsenal, Sir Alex Ferguson at United, David Moyes at Everton. But to be fair it has not been an unsuccessful spell for Chelsea. There is more than one way to organise a squad, a club.
"It is not the way I would do it. I have been a chief executive of a football club and I did not want to move things around in the way Chelsea have done. But despite that they have managed to become champions of Europe, managed to win leagues.
"Yes they have spent a lot of money but that is not always a guarantee of success. They may go for the gun a bit too quickly but the replacement is always good."
Both teams are in transition, teams with flaws and imperfections, but that promises to make this encounter all the more enthralling.