Sporting spotlight: Robbie Fowler
Last updated on .From the section Football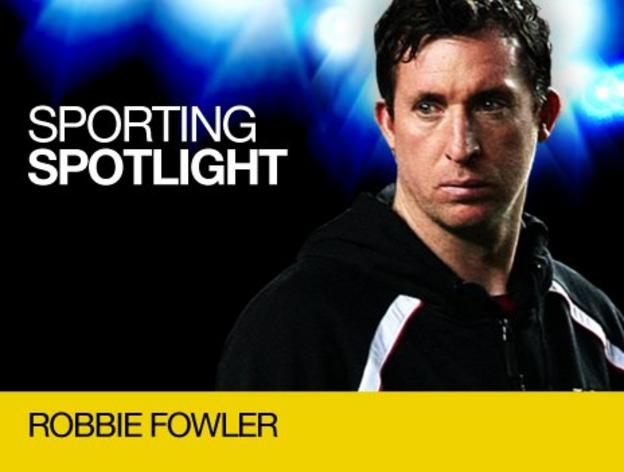 From Liverpool to Thailand, white suits and Premier League regrets, BBC Sport puts Robbie Fowler, 37, under the spotlight.
What do you do now that you aren't playing?
The property business is going well and I'm also doing some television work but I have not officially retired. I'm not going to come out and say I'm desperate for a club and I do know I'm not going to play in the Premier League again, but I can still play. I'm still fit enough.
Would you become a manager?
Yes I would. I've already started the journey. I was player/manager at Muangthong United in Thailand last season. You can't play football forever and the next step for me is coaching and managing. I do love the game, so to stay involved in coaching and managing is something I want to do. I don't expect to come straight in and manage at Premier League level, but that certainly is the aim. I've finished my B Licence and I'm definitely going to do the rest of them.
Apart from you in your prime, what do Liverpool need to get back to their former glories?
There are some very, very good players there but a lot of confidence is needed. The manager Brendan Rodgers certainly says the right things - and he's doing the right things. The squad is very threadbare so we do need some investment in terms of players, making the squad a little bit better and providing more competition. If you've got competition it can make the existing players up their performances. Liverpool's overall game is not bad, although goalscoring has been a bit of a problem. I'm sure with the job Brendan is doing and will continue to do, they've got the right manager to improve their fortunes.
Who was the best player you played with?
I've played with many, many great players. Paul Gascoigne was fantastic and I could sit here all day and talk about Liverpool players - John Barnes, Ian Rush, Jan Molby, Ronnie Whelan and Steven Gerrard, who is an unbelievable player. He would probably be my number two. The best player I've ever played with though is Steve McManaman. He was unreal.
Who was your toughest opponent?
I've been fortunate enough to do well against most teams and most defenders. But the toughest would probably be the Manchester United pairing of Steve Bruce and Gary Pallister. I managed to score against them, but they were fantastic players and whenever you faced them you knew you were in a game.
Lionel Messi or Cristiano Ronaldo? And why?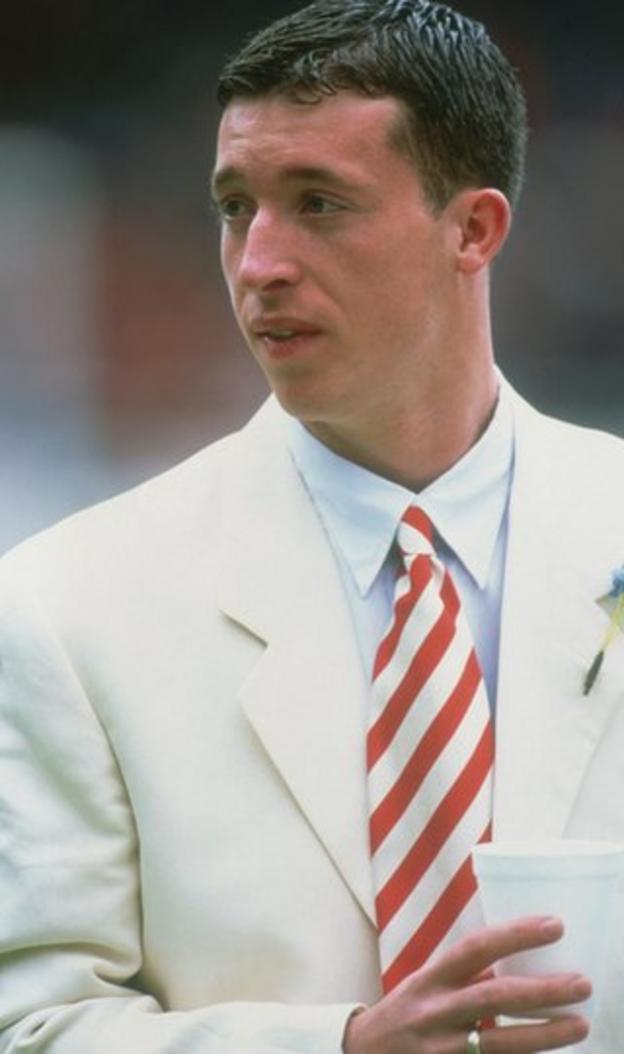 That is impossible. It's like having a choice between food and water. They're both special players in their own ways. They're very different and I love them equally for those differences. Messi is incredible but I feel a little bit sorry for Ronaldo because he would have walked away with every individual accolade if Messi wasn't so good.
What was the highlight of your career?
As a footballer you are always happy when you're winning trophies. So the 2000-01 season, when Liverpool ended up winning five trophies and qualifying for the Champions League, was my highlight. I also enjoyed scoring the quickest hat-trick in Premier League history against Arsenal in 1994.
And the low point?
That has to be the 1996 FA Cup final. It's never nice being beaten by Manchester United, but to lose to them in the Cup final is the worst feeling.
Do you still have your white suit from the 1996 FA Cup final?
Yes. I've still got it and I'm going to loan it to the National Football Museum in Manchester for an exhibition they're doing on fashion in football.
What's your biggest regret in football?
It would have to be failing to win the Premier League. Every player wants to do that. The Premier League is the pinnacle of club football and to actually win that would be a tremendous honour. Sadly I've not done it before and I'm never going to do it now as a player, but I've still got a chance as a manager. Not winning it as a player was a killer for me. You're always judged on what you do in the league, what you win, and unfortunately I haven't done that.
Which sporting icons would you invite to dinner?
I'm quite into golf and horse racing so Tony McCoy would be great, he's a good guy. I love Tiger Woods and Rory McIlroy as well. That wouldn't be a bad little table.
Are you on Twitter, do you see the point?
Of course. My Twitter name is @robbie9fowler and I enjoy using it. There are a few people who give a little bit of stick, and I give a bit back. But it's good for people in the public eye to get opinions across and to speak to the fans. You certainly need to have thick skin for it!
Robbie Fowler was speaking to David Ornstein