Champions League: Benfica unfazed by ban for Luisao
Last updated on .From the section Football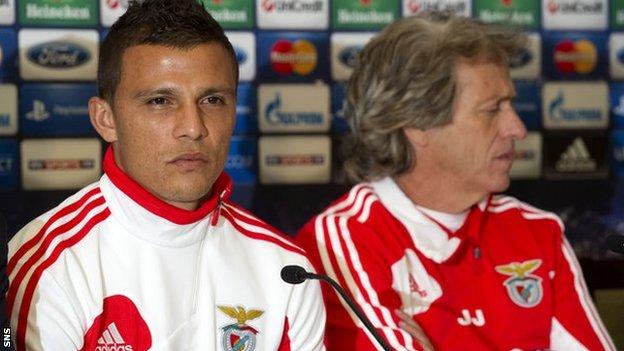 Benfica are optimistic of overcoming the absence of captain Luisao - banned for two months for pushing over a referee - at Celtic Park
The Brazil defender was given a domestic ban for an incident with Christian Fischer during a pre-season friendly with Fortuna Dusseldorf.
Now Fifa has applied the Brazil defender's suspension worldwide.
Benfica coach Jorge Jesus said: "The fact this has happened to Luisao is important, but we have other players."
Luisao will miss four Champions League fixtures, but Jesus believes his side can make a strong start in Champions League Group G, which also includes Barcelona and Spartak Moscow.
"We are very confident," said the 58-year-old former Braga coach. "We are prepared for all conditions.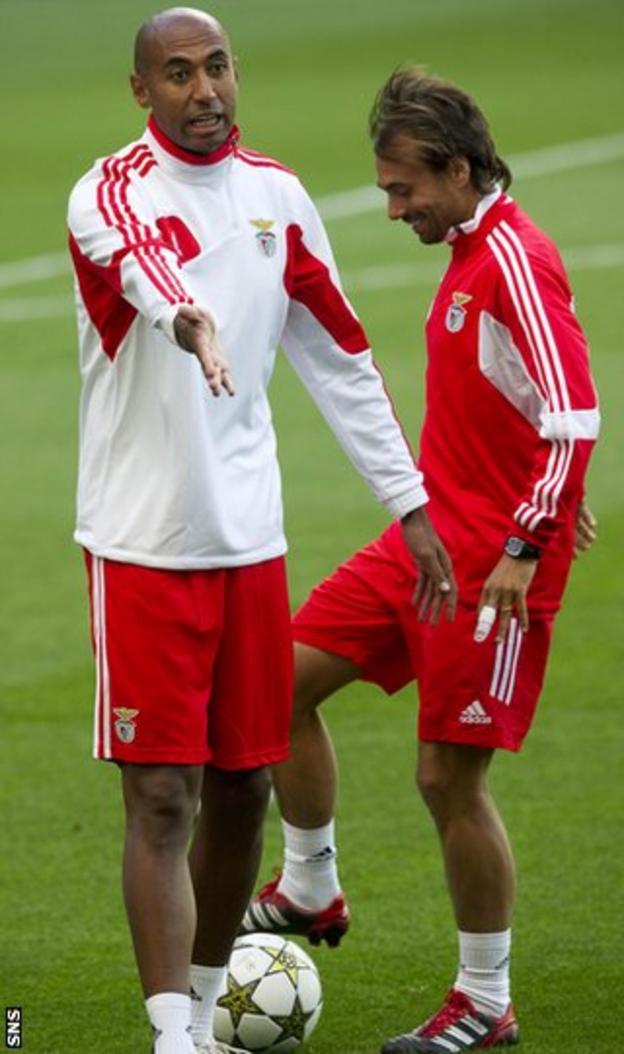 "It's important to note that we focus on the game. All players have the same importance.
"My concern is the opposition. Missing players is a secondary concern.
"We have conditions to use different players in different circumstances to adapt to the game.
"We've worked on a strategy to match any team, be that Barcelona or any other team.
"The last three years Benfica have been in the Champions League.
"We're prepared for this match and we want to try to achieve a good result."
A 2-1 defeat by St Johnstone on Saturday means Celtic have suffered their worst start to a season since 1998/99, but Jesus played down the significance of that result.
"It is normal for all teams in a game before the Champions League to be thinking more about the next big game," Jesus said.
"The performance against St Johnstone I expect will not be reflected in tomorrow's game. It will be a different team."
Lima, who made his Champions League debut against Celtic in July 2010, could make his first appearance for Benfica after signing from Braga and was looking forward to the tie.
"I remember Celtic from the last time; I do not recognise some of the players at the moment," he said.
"I'm very happy to be wearing the Benfica strip. I will try my best."