Preston boss Graham Westley says loss a 'wake-up' call
Last updated on .From the section Football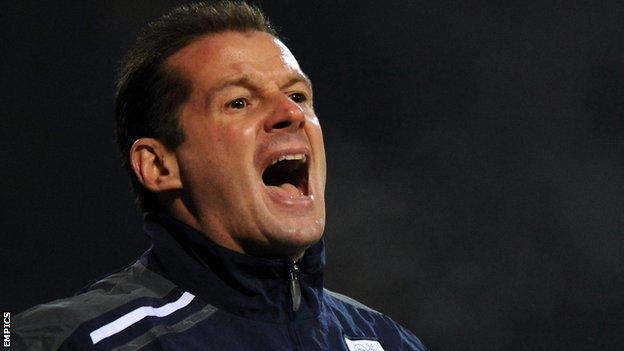 Preston boss Graham Westley hopes the performance in the loss to Crawley will be "a wake-up call" to some players.
"It's a wake-up call for us, that's for sure," he told BBC Radio Lancashire.
"Anyone who was getting carried away thinking because we're winning games it's going to be a straight run into the line, they've been woken up."
Preston's run of form coming into the game included two impressive 4-1 wins over Crystal Palace and Swindon, but the result moves them down to 11th in League One.
Westley has gone about building a completely new team at North End since his arrival last January and understands his side are still a work in progress.
"At this stage of our development there's definitely evidence that we've got work to do," he added.
"We just didn't do enough to step our game up against a hard-working, organised side. We showed that we're a little bit short.
"We looked like a mid-table side. The standards that it takes to be at the top end, do they scare me? No.
"I think we're quite capable of finding that level of work ethic but at this stage, we're not quite there.
"We have got a lot of quality in the football team, there's a lot of players with real ability, we just need to make sure we bed in the winning habits."