Guly Do Prado facing Southampton questions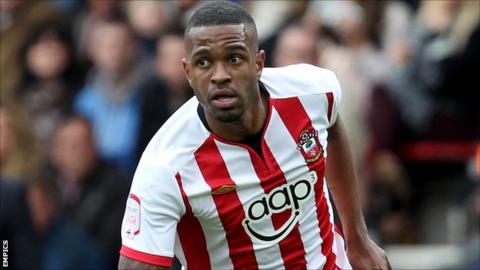 Southampton boss Nigel Adkins says the club will deal internally with striker Guly Do Prado in connection with an alleged drink driving offence.
Do Prado, 30, was arrested in the city on Monday morning and has been bailed in connection with the incident.
"We take this matter seriously and we will deal with it in-house," Adkins told BBC Radio Solent.
"I've got one rule and people face the consequences of their actions if they step out of line."
The Brazilian, who signed a new contract in July, was arrested after his car was seen being driven erratically in the early hours of Monday, Hampshire police said.
The striker, of Channel Way, Southampton, was later released on bail and is due to appear at Southampton Magistrates' Court on 12 September.
"The police have been involved in the situation I'm led to believe," added Adkins.
"I'm not happy with it, but we will deal with it and we will get on with it.
"When I make a decision what to do about it, the news will come out. In the meantime we will deal with it privately."