Gary Johnson critical of Yeovil Town training pitches
Last updated on .From the section Football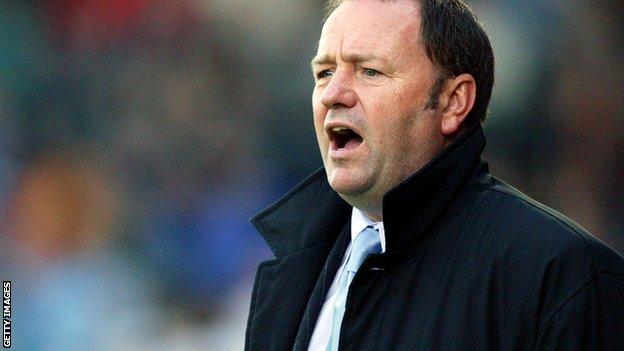 Manager Gary Johnson has said Yeovil Town have 'got to start acting like a League One club' after criticising the training facilities available to his players.
The Glovers have been forced to train 30 minutes away from their usual base due to the poor state of the pitches.
"Our training ground is impossible to train on," Johnson told BBC Somerset.
"If you're going to play the type of football I want us to play you have to train that way."
Johnson, who opted not to speak to the press despite his side's comfortable 3-0 victory over Colchester in the League Cup on Tuesday night, wants action taken to ensure the pitches are improved.
"Sometimes I get a little bit disappointed when I see that it's not quite right for what we need, when we know exactly the measurements," Johnson said.
"We have got to get into those people who've not quite got the standards we've got and get them to raise them.
"Sometimes there's excuses of this, that and the other. I don't want excuses, we need action.
"We need as best facilities as we can out there and inside the stadium and we need to keep pushing to improve our standard."
The Glovers will host League One new boys Coventry City at Huish Park on the opening day.