Rangers: Motherwell boss Stuart McCall forced to shelve signings
Last updated on .From the section Football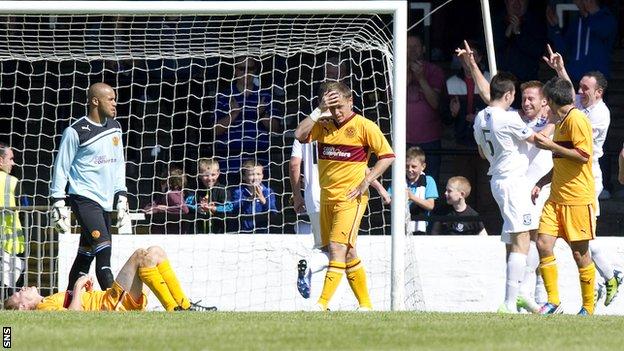 Motherwell manager Stuart McCall does not expect to be able to make any summer signings as a consequence of the latest rejection for newco Rangers.
Friday's vote to place the new Rangers in Division Three is predicted to result in a loss of television and sponsorship money in Scottish football.
"With that decision, it's going to prove almost impossible to bring anybody into the club," said McCall.
"I'm not saying it's right or wrong, but that's the reality."
Motherwell have been handed a debut in the Champions League qualifiers as a result of Rangers, who finished runners-up, heading for liquidation and forming a new company.
But experienced professionals like Steve Jennings and Tim Clancy have left the club, while captain Stephen Craigan has retired.
"I think we have lost 10 players and we have brought five kids up from the under-19s," McCall told BBC Scotland before his side lost a pre-season friendly 4-0 away to Ayr United, who have been relegated to Division Two.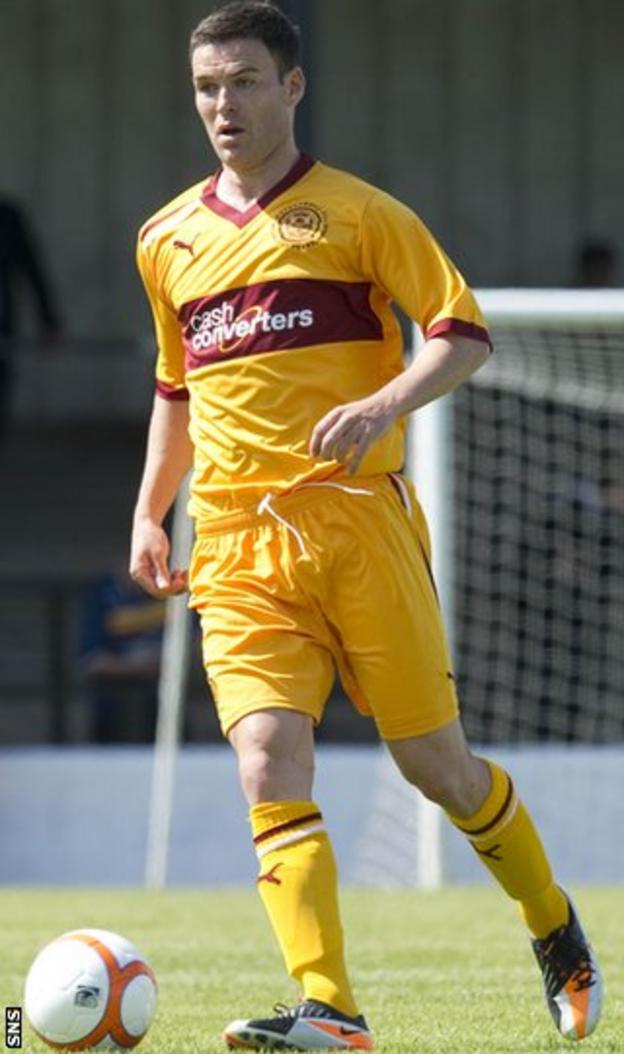 Scottish Premier League chief executive Neil Doncaster has predicted that £17.7m in television revenue will be lost as a result of Scottish Football League clubs rejecting the idea of placing the new Rangers in Division One.
Doncaster values the broadcasting potential of the league without Rangers, for three years at least, at only £3m.
"It's going to mean a huge deficit," said McCall, who has had former Everton and Well striker James McFadden and ex-Bradford defender Simon Ramsden on trial.
"The main thing is the TV, that's the bottom line.
"Are Sky and ESPN going to walk away if Rangers are in Division Three?
"If that's the case then our revenue gets cut hugely, as does every SPL club, and a lot of clubs are not going to be able to function as they are doing at the moment."
McCall suggests that even financially healthy clubs could be put in danger because they have budgeted for a larger slice of commercial income.
"A lot of people say, if two or three clubs do go into administration in the next couple of months, that's because they have been living beyond their means, but that's not the case," said the former Rangers midfielder.
"At Motherwell, we have no debt. We're not living beyond our means.
"We have contractual income to put out and money we expect to come in.
"Obviously there is going to be a shortfall and that's where the problem lies."