Richard Wright leaves Preston citing homesickness
Last updated on .From the section Football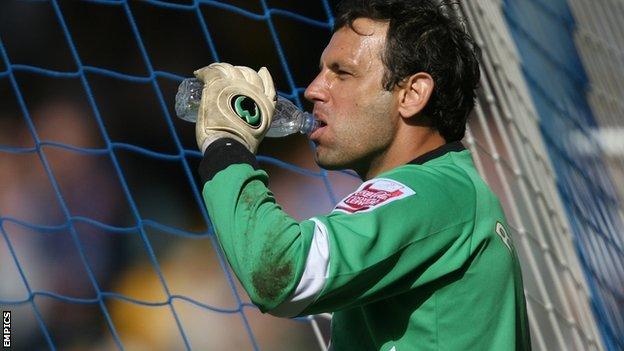 Preston goalkeeper Richard Wright has left Deepdale after just one week saying he cannot see himself settling away from his family in East Anglia.
He told the club website: "I've only been away from home for a few days and I know already that I cannot live that far away from my family.
"I think it is only fair to be honest now rather than down the line."
The former England international has had his one-year contract terminated with immediate effect.
Preston boss Graham Westley sympathised with Wright's predicament.
"It takes a brave man to be honest in a difficult situation like this," said Westley.
"Richard thought he could handle the separations from his family, but he has found it too much."