Leeds United investment from Middle East 'close'
Last updated on .From the section Football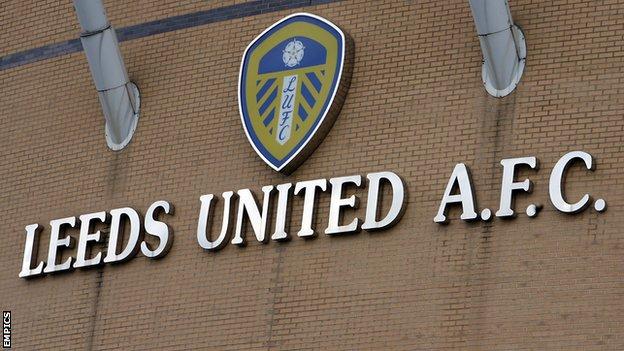 Leeds United Supporters' Trust believes the potential investment in the club could happen next week, with the money coming from the Middle East.
"We think now that the deal is all but done," Supporters' Trust chairman Gary Cooper told BBC Radio Leeds.
"Due diligence is maybe a bit further on than the club suggested."
He added: "I think there are just the formalities now and we should be hearing something sooner rather than later."
The exclusivity period granted allowed the investor to carry out due diligence, with a club statement saying they were "very comfortable" they have the financial resources to support the club.
The Elland Road side confirmed last month that they were in talks over "investment for the long-term future".
Regarding speculation of where the possible money is from, Cooper added he understood, as speculated, it is from the Middle East.
"Well that's been the most concentrated speculation now for the best part of a week and the information we have is that is fairly accurate," he added.
"I'm very confident that Mr Bates has played his part in this deal, I'm sure he's done the best deal he could do for Leeds United and I think the deal is all but done.
"I don't know the ins and outs on the finances but I do know that this does give all Leeds United fans the opportunity to dare to dream."
The Leeds United Supporters' Trust said in a statement in May that it had spoken to two groups who were interested in buying the club.
Bates purchased Leeds, who finished 14th in the Championship last season, following a buy-out from former owners FSF Limited, but fans have voiced concerns over the side's future.