Truro City face debt claims of more than £700,000
Last updated on .From the section Football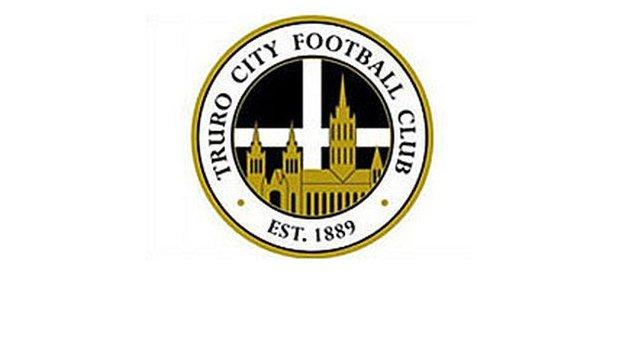 Blue Square Bet South side Truro City face more debt problems after a High Court hearing in London on Monday.
The club was facing a winding-up petition over a £51,000 tax debt to Her Majesty's Revenue and Customs.
HMRC lawyers dismissed the claim, meaning it is likely the debt has been paid, but other creditors claiming more than £700,000 have taken it up instead.
Four firms have been substituted as petitioners in the case which was adjourned until Monday, 23 July.
Tiger Commercial (Truro) Ltd, which claims it is owed £645,000, has taken the lead on the petition.
Meanwhile, FBT Sports UK claims it is owed about £19,000, Lexlaw Solicitors just under £1,400 and a fourth, unnamed creditor more than £40,000.
But Truro City chairman Kevin Heaney told BBC Sport that there is no evidence to substantiate Tiger Commercial's claim.
"We don't owe any one any money," he said.
"We have invited them to produce documents to substantiate their claims, but I have yet to see them," Heaney added.
In court Stephen Schaw Miller, representing the club, said that each of the debts was "disputed" and would be opposed by the club.
Truro cleared a previous tax debt of more than £100,000 in January, but were served with a new winding-up order in March by HMRC for the £51,000.