Garath McCleary and Joel Lynch offered Forest deals
Last updated on .From the section Football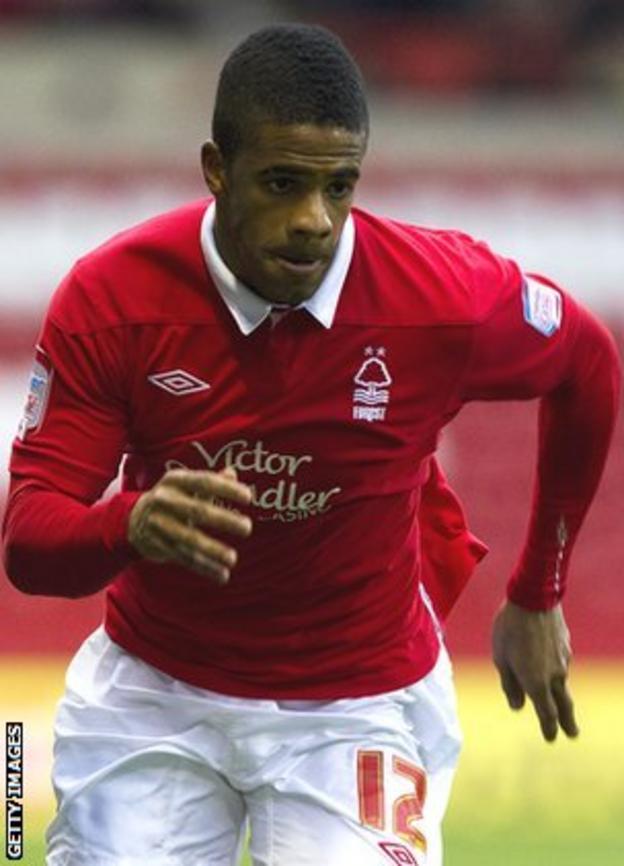 Nottingham Forest manager Steve Cotterill has all but confirmed that out-of-contract duo Garath McCleary and Joel Lynch have been offered new deals.
When asked which two players had been offered deals, Cotterill told BBC Radio Nottingham: "There has been an offer gone out to a couple.
"It ended up getting out [the names] where I wouldn't have spoken about it."
Cotterill added: "Other people are asking me about it but I cannot really answer that."
Lynch has played 38 games for Forest this season and McCleary has played a key part in helping the Reds avoid relegation from the Championship, scoring nine goals in 22 matches.
For the promotion and relegation news as it happens in the Championship this Saturday - follow our new exclusive text commentary service Football League Live. It has fixtures, results, as-it-happens tables and regular reports from across the Football League. Saturday, 1400 BST, bbc.co.uk/sport