2013 Africa Cup of Nations host cities to be named in May
Last updated on .From the section Football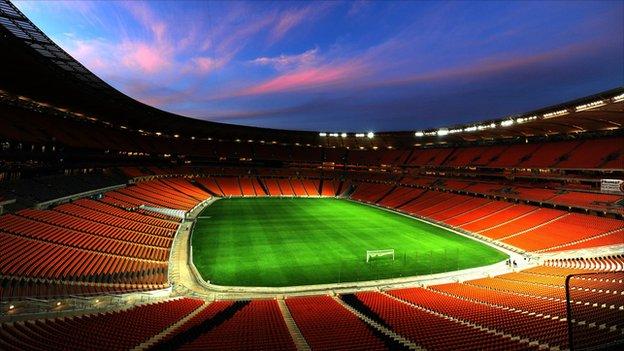 The Cabinet of the South African government has delayed the decision to announce the country's host cities for the 2013 Africa Cup of Nations until 3 May.
The Cabinet met on Wednesday and decided that an Inter-Ministerial Committee should be formed to further engage with the Local Organising Committee and discuss all matters pertaining to government guarantees and related issues.
The announcement of the five host cities for the tournament has now been postponed twice, first moved from 4 April and now from 20 April.
Eight cities made their presentations to the LOC on 21 March. They were then evaluated, assessed and ranked by the LOC before recommendations were sent to the Cabinet to consider.
Financial worries have led to bidders like Johannesburg and Cape Town refusing to sign an agreement with the LOC until certain issues are resolved.
There remain issues that involve securing financial assistance from central government to help host cities with meeting their costs.