Agent Georgina Lillis battling sexism in football
Last updated on .From the section Football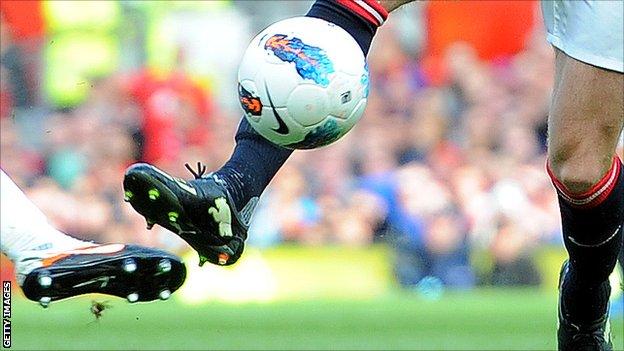 It was perhaps inevitable that Georgina Lillis would follow her father, former Manchester City, Derby County and Aston Villa striker Mark, and younger brother Josh, who currently plays in goal for Scunthorpe, into football.
She is one of the few female football agents working in the UK and is determined to make a success of her career.
Lillis has spoken to BBC Radio Manchester's 'In the Spotlight' programme about sexism in football, an obstacle that she is trying her best to overcome.
"You're going to hear jokes and little comments all the time about women not knowing the off-side rule," she said.
"It's not acceptable in any other workplace, so it shouldn't be acceptable just because it's football.
"You have to be strong-hearted to be able to get through that but it does make you more determined.
"Even when I went to college, I had my long blonde hair and my sunglasses on, and the college interviewer said to me 'you do know you have to have five GCSE's to get into this college'.
"I had to stop my mum from ripping his head off.
"I couldn't believe it. I said to him that I'd got five A* grades and four A's, so I think I had enough to get into the college.
"I've always had to deal with it, not just in football, but in life.
"Girls have to deal with pre-conceptions and people pre-judging you, just because of the way you look and who you are."
Hear more of Ian Cheeseman's "In the Spotlight" interview with Georgina Lillis online.