Yellow peril hanging over Hearts, warn Lennon and Sergio
Last updated on .From the section Football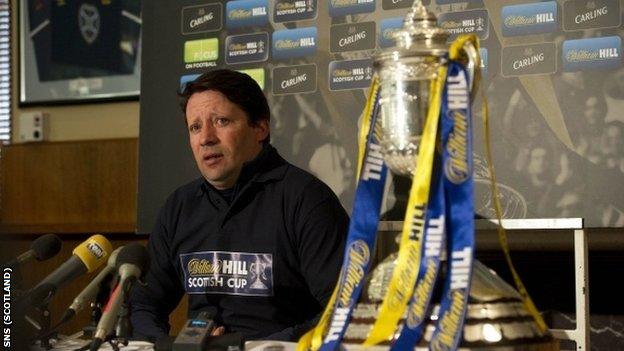 Celtic manager Neil Lennon believes Hearts' players could be hampered at Hampden on Sunday by fears of picking up a Scottish Cup final ban.
Hearts manager Paulo Sergio has warned the nine players walking a suspension tightrope they might not be picked for the final if they hold back yet win.
"Sub-consciously, not deliberately, it might be there on the back of their mind," said Lennon.
Celtic have no players carrying a booking into Sunday's semi-final.
"It is great credit to our players, their disciplinary record this season has been excellent and we have no worries on that front," said the Celtic manager.
"I think it is very difficult to put your mind at ease knowing that you are going into a semi-final with a booking and there's the possibility of missing a final if you mis-time a tackle just once.
"I am not a big lover of this suspension era in the FA Cup.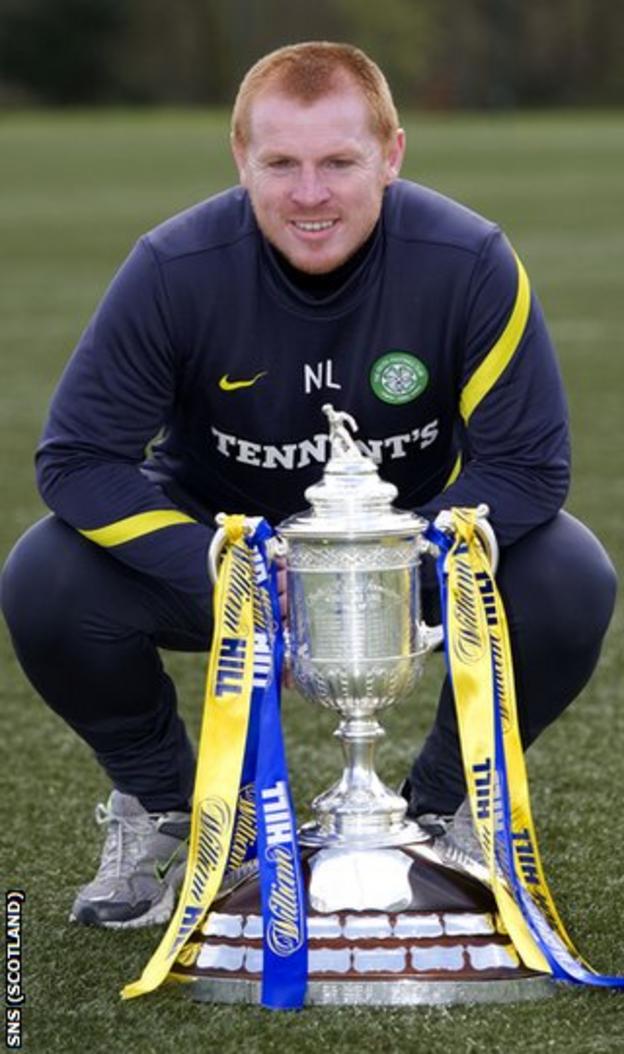 "I remember getting booked in a cup final in 2004 and missing a game in January six months later."
Hearts captain Marius Zaliukas, Rudi Skacel, Andrew Driver, Darren Barr, Danny Grainger, Scott Robinson, David Templeton, Suso and Jordan Morton are all in danger of being suspended for the final should they pick up a second yellow card of the competition.
But Sergio believes that only a fully committed Hearts can overcome a side who clinched the Scottish Premier League title last weekend and are Scottish Cup holders.
"If they're going to be careful because of a yellow card, maybe they can't play at 100% - and, if we don't play at 100%, we're not going to be in the final," said the Portuguese.
"If I have one or two doing that and we win the game and go to the final, maybe they don't play the final, even if they don't pick up a yellow card.
"I'm not saying I want them to get a yellow card, but every single day when you go to do your job, you have to give 100%."
Sergio also has selection problems after in-form wide man Jamie Hamill picked up a long-term injury in training, while four other key players are facing fitness tests.
The Hearts manager lamented the Scottish Football Association's rule that restricts teams to five players on the substitutes' bench, rather than the seven allowed for league games.
"Just having four players and a goalkeeper on the bench - I don't see what Scottish football wins with this," he added.
"It's very hard to pick a squad for a cup game here in Scotland."