Northampton's David Cardoza fears Michael Jacobs exit
Last updated on .From the section Football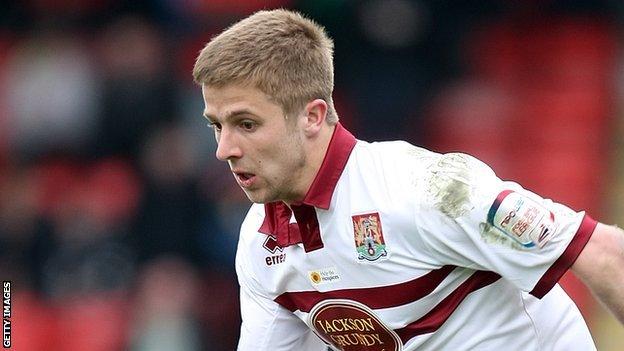 Northampton Town chairman David Cardoza says he expects the interest in Michael Jacobs to lead to firm offers.
Cardoza told BBC Northampton: "We hope he stays. We'll be making him an offer any day now.
"He's being watched by a lot of big clubs, so I expect something to happen, but we'll do our best to keep him."
Jacobs broke into the Cobblers first team in 2010/11 and he scored seven times in the last campaign, including a goal in the League Cup victory over Liverpool.
Meanwhile, Cardoza says that Boothroyd will have a top six budget next season, if they can ensure their League Two survival.
"Because of the size of the club we are, we're always top ten at worst," said Cardoza.
"We'll lose Swindon and one or two of the others so we'll be in the top four, five or six. With Aidy as manager, it'll be enough to give us an exciting season at worst.
"This season has been pretty horrific financially. We've paid the bills but we need to be self-sustaining.
"The budget will come down a little bit on players, but we've had 30-odd players. Aidy wants 19 so it'll be a better quality of player.
"We've got a sport scientist joining next week and we're looking at increasing the staff around the team rather than the amount of players that we've got.
"That's the way Aidy wants to do it. We've positive for next season."