Crewe chairman John Bowler confident despite £1m loss
Last updated on .From the section Football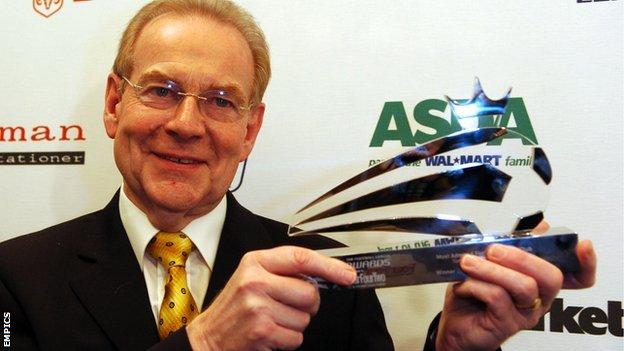 Crewe Alexandra chairman John Bowler is confident the club can make up the near £1m loss posted in the latest accounts.
A deficit of £962,736 for the 12 months up to the end of June 2011 was revealed last week, but Bowler said the big picture should be considered.
The Alex, who traditionally bolster their finances with the sale of youth players, have not received a transfer fee since May 2010.
"It doesn't frighten us to death," Bowler told BBC Radio Stoke.
John Brayford and James Bailey, who joined Derby for a combined £1m, were the last two players to come off the Crewe academy conveyor belt, but Bowler believes more will follow in the future.
"The only time when you get anxious is if you know you haven't got the young players coming through, but we have.
"It's not been unusual over the last 20 years to one year make a loss and then recoup that through sales on another year. Fortunately for younger players the market is still there.
"When you're running an academy like we run, you've got to fund that and it is funded out of the sale of players and you don't sell players every season.
"With running an academy, which costs us £500,000 a year, we're not the size of club that can fund that out of gate income and commercial income and traditionally we've always had to fund that out of the sale of players."
The accounts also indicate that club directors had to make interest-free loans of more than £500,000 to maintain the smooth running of club finances.
"We've got our AGM coming up when we will talk to all the shareholders about it, answer their questions and give them the reassurances that they want," added Bowler.