SPL 10 'remain united for change'

By Jim Spence
BBC Scotland
Last updated on .From the section Football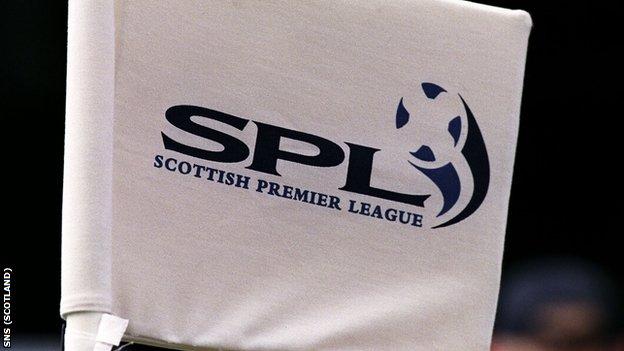 The 10 clubs out to alter the Scottish Premier League's voting structure are determined to stick together, according to one chairman.
All 12 top flight clubs will meet on Thursday to discuss a resolution to replace the current 11-1 required to effect major changes with a 9-3 ballot.
SPL chairman Ralph Topping has urged the 10 to think again.
But the source said: "Not one club has suggested withdrawing the resolution. That should tell you something."
In a leaked letter seen by BBC Scotland last week, Topping asked if the 10 wished to retract their resolution, since Rangers' administrators had said they would vote with Celtic to maintain the status quo.
Topping also suggested that the internal rift is damaging to the league's commercial future.
"Of course as clubs we don't agree on everything, but we are much more together than some people would have you believe," added the chairman, who does not want to be named.
"We won't be driven apart on this. We are determined to stick together.
"No one knows where Rangers will end up from their current situation. This is our opportunity to change things once and for all.
"Given Rangers' current state it is a disgrace that their administrator can even have a vote on such matters."
The source also rubbished claims that the row between the 10 and Celtic and Rangers was potentially damaging to the SPL.
"There are commercial people who want to be involved in sponsoring the SPL and I do not believe the suggestions that Sky would not continue with their deal," added the chairman.
"We won't be driven apart on our aims. This change is needed for the good of Scottish football."