PFA chairman Clarke Carlisle calls for 'zero tolerance' on diving
Last updated on .From the section Football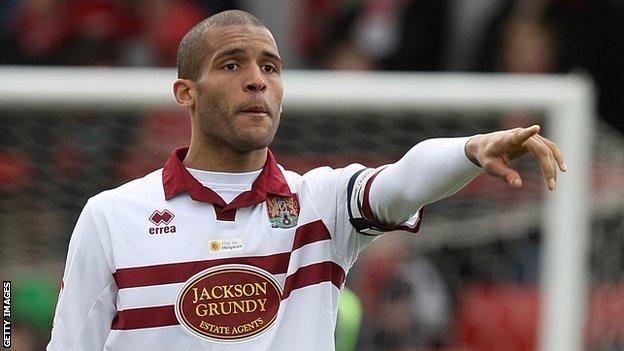 Professional Footballers' Association chairman Clarke Carlisle says a "zero tolerance" approach should be taken on play-acting to help cut it out.
"I believe if the FA, Premier League and referees took a zero tolerance line to diving and confrontation, you would see a month of madness," he said.
"It would stop it because players would be missing two games, three games - then six, seven through suspension."
Last weekend saw two Premier League players accused of diving.
There were also three instances of top-flight players arguing with team-mates, while aggression between rival players and the haranguing of referees remain a common sight.
"[Players] would miss key games and clubs would then take a stance on it. I believe you would then see it wiped out," the 32-year-old Northampton Town centre-back continued.
"If you just took the hard line, said we're not taking it any more, you might have a month of seven-a-side games but after that, because of the financial and professional ramifications, you would see a dramatic difference in players' behaviour."