Martin Ling aiming to create Torquay youth legacy
Last updated on .From the section Football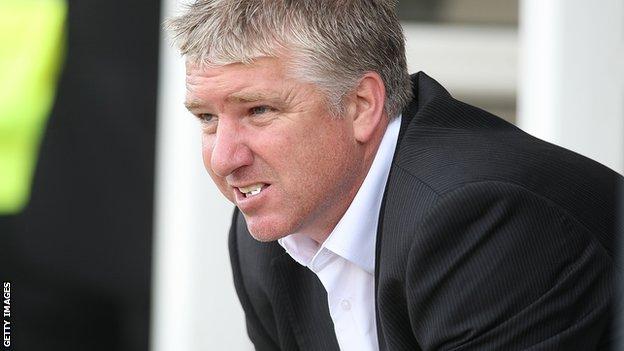 Torquay United manager Martin Ling says he wants to create a legacy of young, home-grown players making it into the Gulls first team squad.
Youth team captain Kirtys MacKenzie and winger Niall Thompson have been given their first professional deals.
They join the likes of Saul Halpin, Ashley Yeoman and Ed Palmer who have progressed through to Torquay's first team squad from the youth set-up.
"As a football club you've got to fetch your own through," Ling told BBC Devon.
"It gives supporters something to believe in and gives us more budget to work with at the top end.
"When I left Orient the 24-man squad consisted of 12 players that I had brought through the system and 12 that had come from outside, if that could the case when I leave Torquay I'd be a happy bunny."
"It's about the coaches looking at the under nine's and fetching them through to the under 16's. People say 'Why are you worried about the under nines, it's a six or seven year period before they even come in to the club?'
"I agree with that, but what I want to do is that whenever I walk away leave a legacy where good players come through the system. There are the raw products in and around the local area as well as the raw products from outside the area."