Rangers: Four groups submit 'best and final' bids
By Clive Lindsay and Chris McLaughlin
BBC Scotland
Last updated on .From the section Football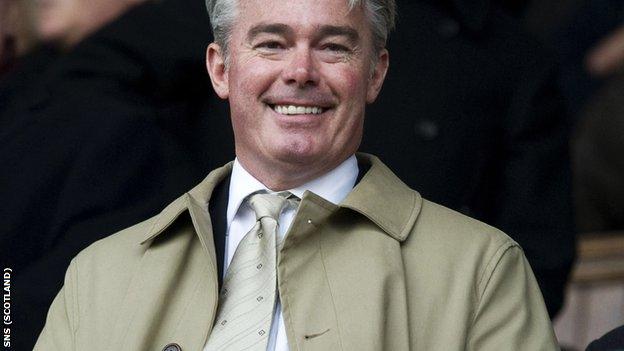 Rangers' administrator received four "best and final" bids for the club by its 1700 BST Wednesday deadline.
Former Rangers director Paul Murray's Blue Knights consortium is joined by interested parties from Germany, the United States and Singapore.
Sale Sharks owner Brian Kennedy said he would only bid if he thought the winner would put the club into liquidation.
But Duff & Phelps now believes it is possible to come out of administration by the end of the season.
It appears that might now be possible through a company voluntary agreement rather than through liquidation and the subsequent formation of a so-called "newco".
Joint administrator David Whitehouse said: "Following our announcement on 30 March, that best and final bids for control of Rangers Football Club should be submitted by 5 April, I can confirm we have received four bids by close of business.
"The bids are structured in various ways, but I would describe them as positive and constructive.
"The administration team will now analyse these bids over the forthcoming days and hold discussions with relevant parties to gain further understanding of the details of their bids.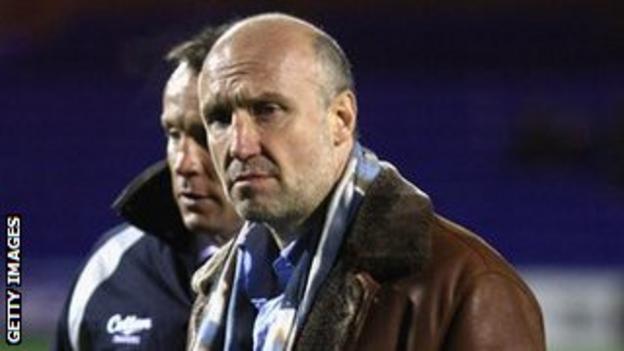 "It will be our intention to accept an offer next week and this will be followed by a period of due diligence and exclusivity.
"At this stage, we cannot be precise in timescale but estimate that an exit from administration before the end of the season is achievable.
"We appreciate the need to conclude this process as quickly as possible.
"It is, however, most important to secure the best possible outcome for creditors, Rangers Football Club and its supporters."
The bid from Germany is the biggest surprise, with the group or individuals involved having avoided the headlines until now.
Indeed, prominent German-based Rangers fan David McAllister, the prime minister of Lower Saxony, told BBC Scotland that he had heard nothing of a bid from his country and that he personally is not involved.
Club 9 Sports had long been regarded as the likely bidder from the United States and Kennedy, who had his own offer rejected last week, said he feared for Rangers' future should the company, which previously failed with attempts to be involved with Tranmere Rovers and Sheffield Wednesday, win control.
However, while it revealed on the eve of the deadline that it had been advising interested consortia from the US and UK, chief executive Jon Pritchett told BBC Scotland: "Club 9 Sports is not involved with the bid from the American investor."
Kennedy said he would not bid against the Blue Knights, the group led by Murray that has joined forces with Ticketus - the company that was sold millions of pounds of future season ticket sales by present owner Craig Whyte.
Whyte himself has insisted he is prepared to deal with any of the bidders.
Murray stressed: "We are determined to try to save the club in its current form.
"We strongly believe there is value to be gained from the financial and football benefits that a CVA can deliver that would be immediately lost if the club went into liquidation.
"We are confident in the strength of our bid and the consortium's unique ability to rapidly return financial stability to the club with the support of Ticketus.
"As a Rangers fan first and foremost, I want to bring a swift end to the current uncertainties that are clouding the club. Our bid can deliver this."