Garth Crooks's team of the week

By Garth Crooks
BBC football pundit
Last updated on .From the section Football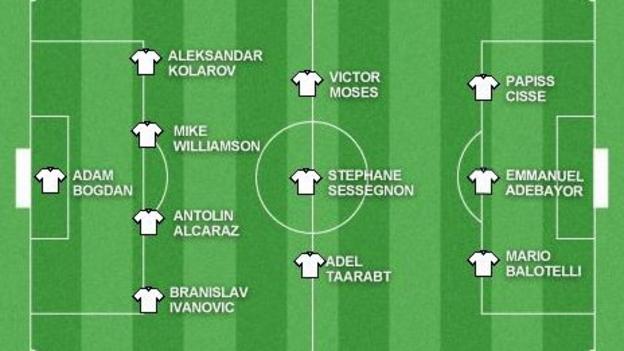 This weekend's Premier League action saw extraordinary performances from teams fighting relegation. Wigan,Bolton and QPR all picked up excellent victories to keep alive their survival hopes.
Take a look my Team of the Week and see if you agree with my picks. Join the debate on Twitter using #BBCFootball
GOALKEEPER - ADAM BOGDAN, BOLTON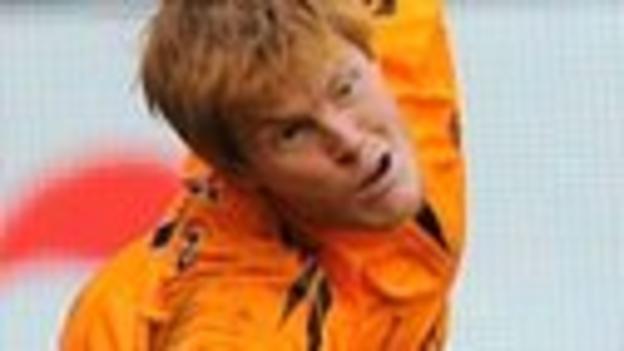 Bolton's 3-2 victory over Wolves was a massive game for two teams who have struggled this season. A mixture of great goalkeeping, excellent defending and the woodwork helped produce a great result for Bolton and it was one of Adam Bogdan's best performances of the season. The Bolton keeper was largely responsible for keeping his team in the game until referee Jon Moss sealed the fate of Wolves by awarding Mark Davies a penalty when the Bolton player had clearly navigated his way around Roger Johnson's withdrawn leg before going to ground. Bogdan and his team-mates were duly grateful and accepted the gift with open arms.
Did you know? Bogdan has a saves-to-shots ratio of 68.5% in the league this season, higher than Bolton team-mate Jussi Jaaskelainen (62.6%).
DEFENCE - ALEKSANDAR KOLAROV, MANCHESTER CITY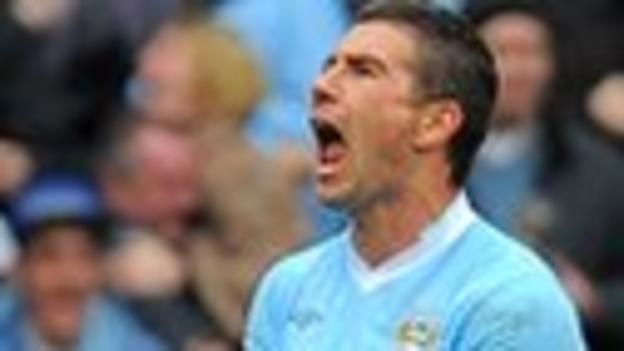 As the pressure mounts at Manchester City they are going to need players who can keep their cool under pressure. The spat between Mario Balotelli and Aleksandar Kolarov during the Sunderland game over a free-kick seemed to focus the mind of both players. Ballotelli scored a wonder goal and Kolarov earned the point with a beautiful strike to equalise and get City out of jail. There's going to be a lot more anxiety between now and the end of the season at City so we are guaranteed more fun and games at the Eithad.
Did you know? Kolarov produced 16 crosses in open play this weekend, only once has a player made more in a Premier League game this season (Matt Jarvis with 17 versus Newcastle in October).
DEFENCE - MIKE WILLIAMSON, NEWCASTLE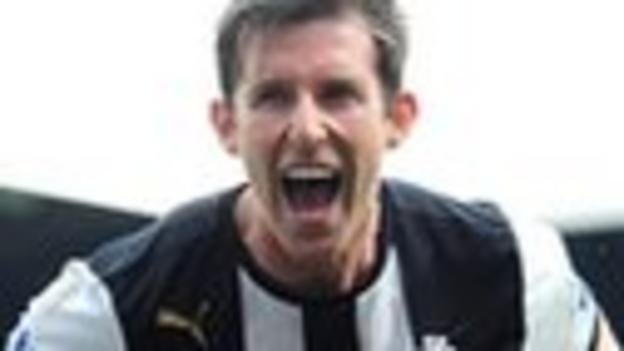 Would you believe it? I said last week that we pundits are having to take the Magpies seriously and they are now just five points shy of a Champions League place. Newcastle's emergence as a top-six force combines nicely with the consistent performances of Mike Williamson. In the win over Liverpool, he literally played Andy Carroll off the park, with the striker being replaced on the hour mark, much to Carroll's disgust.
Did you know? Newcastle have won 60% of Premier League games with Williamson playing this season, compared to 38% without him.
DEFENCE - ANTOLIN ALCARAZ, WIGAN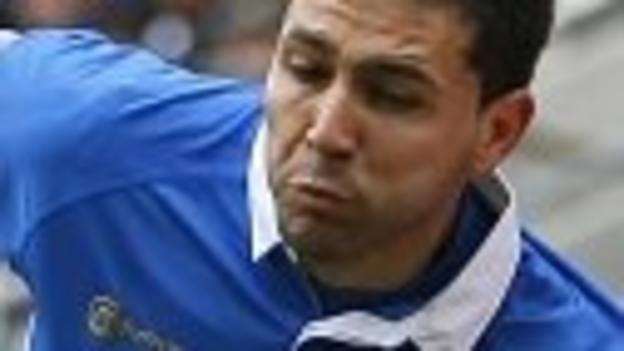 The Latics were equally impressive against Stoke as they were the week before against Liverpool. Back-to-back victories have signalled Wigan's intent to stay in the division. The performances of their back five were particularly impressive in a game where Roberto Martinez's side were clearly suffering from relegation nerves in the first half. Alcaraz settled those worries when he produced a superb header and set up a well-earned victory. Bolton, QPR and Blackburn beware.
Did you know? Since Alcaraz arrived in the Premier League, Wigan have conceded 1.5 goals per game with him playing, compared to 2.25 without him.
DEFENCE - BRANISLAV IVANOVIC, CHELSEA
It doesn't matter where he plays in Chelsea's back four, Ivanovic's contribution to the team is often immense. Totally committed to the cause in defence and incredibly dangerous on attacking set plays, his two goals against Aston Villa were a testimony to that fact. If Ivanovic and his team-mates keep playing like this the Chelsea hierarchy will have little choice but to give Roberto di Matteo the manager's job.
Did you know? Ivanovic is the first player to score two Premier League goals from a full-back position since Chris Baird versus Stoke in December 2010.
MIDFIELD - VICTOR MOSES, WIGAN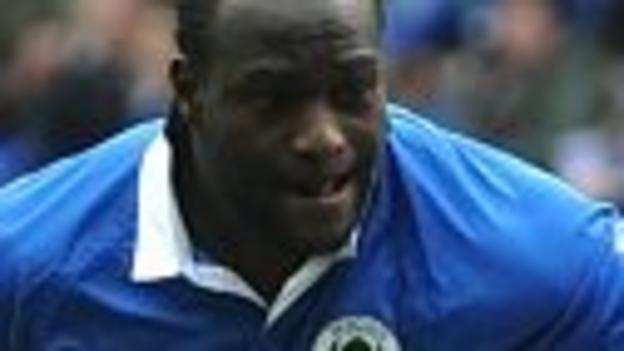 It's official: Wigan have finally replaced Charles N'Zogbia and much of that praise must go to Roberto Martinez who has done a terrific job with Victor Moses. When he arrived from Crystal Palace he was raw. Not anymore. Moses created chances in a game full of missed ones. In the end, he had to fix the problem himself by scoring a superb individual goal and clinching three crucial points. Whether the Latics stay up or not is debatable. I suspect keeping hold of Moses might prove more difficult.
Did you know? Moses has completed more dribbles (75) than any other player in the Premier League this season.
MIDFIELD - STEPHANE SESSEGNON, SUNDERLAND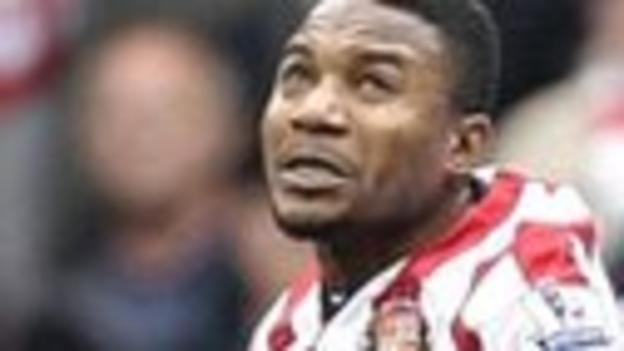 I've said it on a number of occasions already this season but Sessegnon is without doubt Sunderland's player of the season. At times, he terrorised Manchester City's back four and produced another imperious display of controlled passing. He set up Sebastian Larsson and opened up the title pretenders on numerous occasions and was largely responsible for his team's 3-1 lead. Martin O'Neill will do well to hang on to him next season. Sessegnon is a Manchester United player if ever I saw one.
Did you know? Sessegnon has scored (seven) or assisted (nine) half of Sunderland's last 32 league goals.
MIDFIELD - ADEL TAARABT, QPR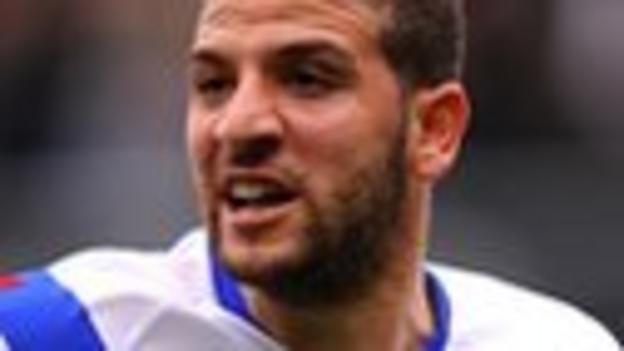 Taarabt has to be one of the most skilful players in the Premier League but also the most frustrating. A player with enormous ability but who has struggled among the big boys in the big league. Against Arsenal, however, he scored a goal worthy of his potential. If Adel can keep his feet on the ground, remain focused and become a team player (a big ask) then he might fulfil the potential he craves and save Mark Hughes and his team-mates from a return to the Championship.
Did you know? Taarabt scored for the first time this season with his 69th shot, prior to this he'd had more efforts on goal without scoring than any player in the Premier League.
ATTACK - PAPISS CISSE, NEWCASTLE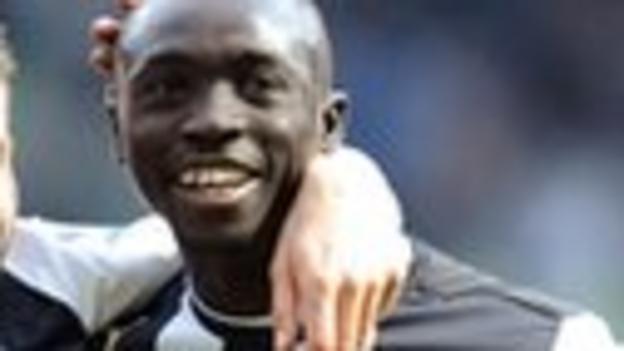 Four goals in four games tells you all you need to know about the form of the Senegalese striker. He's proving to be an enormous success at Newcastle. His first goal was a superbly steered header and his second had all the composure of a veteran. When you consider what the Geordies paid for Cisse and the exorbitant fee Liverpool paid for Andy Carroll you have to ask yourself the question: would Kenny Dalglish have paid £35m for Carroll had it been his own money?
Did you know? Cisse became the 13th player to net seven-plus goals in his first seven Premier League games for a club, and the second to do this for Newcastle after Les Ferdinand (eight goals in his seven).
ATTACK - EMMANUEL ADEBAYOR, TOTTENHAM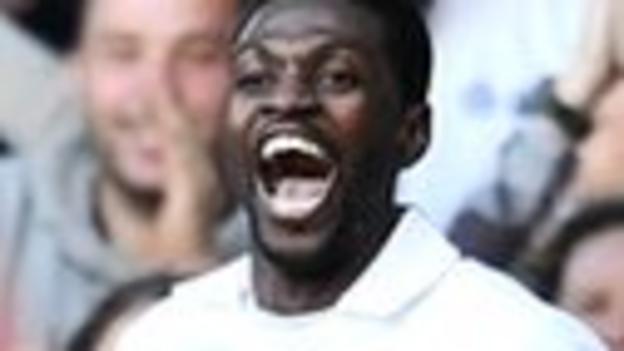 How ironic. Spurs are fighting for third spot with their north London rivals and the man most likely to rob Arsenal of a Champions League place is the man they could not wait to get rid of. Emmanuel Adebayor is looking good again. He went three games without scoring and popped up with two against Swansea. If he keeps this up he could end up having the last laugh.
Did you know? Adebayor has scored (four) or assisted (five) nine of Tottenham's last 12 Premier League goals.
ATTACK - MARIO BALOTELLI, MANCHESTER CITY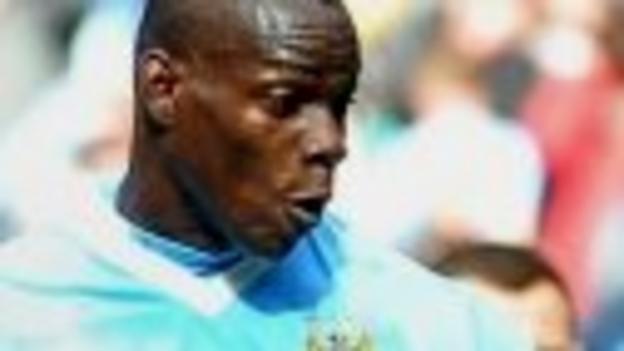 Rather like City boss Roberto Mancini I can't help thinking that my selection of Balotelli is inclined to embarrass me at some stage during the season. Since that is a chance we are clearly both prepared to take, the Italian features in my team after another performance which went from the sublime to the ridiculous. The sublime was superbly displayed in his two incredibly well-taken goals. The ridiculous is when he insists on conducting a public disagreement with a team-mate over a free-kick. A flawed genius.
Did you know? Balotelli has scored a goal every 94 minutes this season, the best rate in the Premier League for all players who have played at least 1000 minutes.