Dartford boss Tony Burman gutted by FA Trophy defeat
Last updated on .From the section Football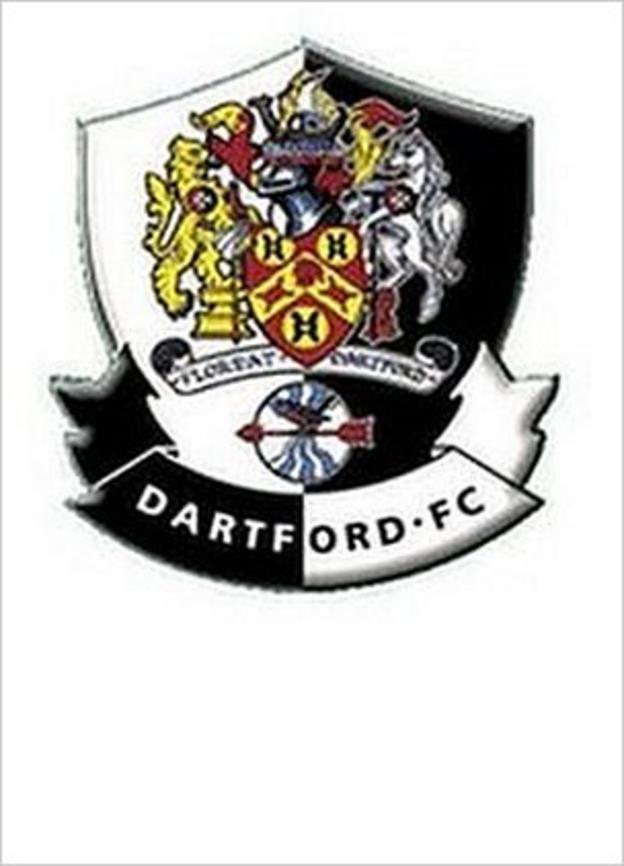 Dartford manager Tony Burman rued a missed opportunity after Dartford lost 1-0 to Wealdstone in the FA Trophy.
Lee Chappell's first-half strike saw Wealdstone progress to the quarter-finals despite being reduced to nine men.
Burman told BBC Radio Kent: "The way things panned out, it's gone terribly wrong for us. I'm just gutted.
"It's a competition we wanted to stay in. I don't we'll ever have had a better chance to reach the last eight."
The Darts drew 2-2 with their Middlesex based opponents last week but failed to capitalise at The Vale in a match which Dartford themselves ended with ten men.
Burman said his side lacked passion on the night.
"When you come to places like this, you know you have to battle and show a bit of heart. I didn't think we had that first half or the second half to be fair.
"They just wanted it more than us. We didn't have the killer instincts and they've been told," he added.
"We've got to try and get things going. We had a great January but we're having a poxy February.
"There's a lot of the season left but I'm very disappointed that we haven't taken them any further."