Gillingham to refund fans after Accrington defeat
Last updated on .From the section Football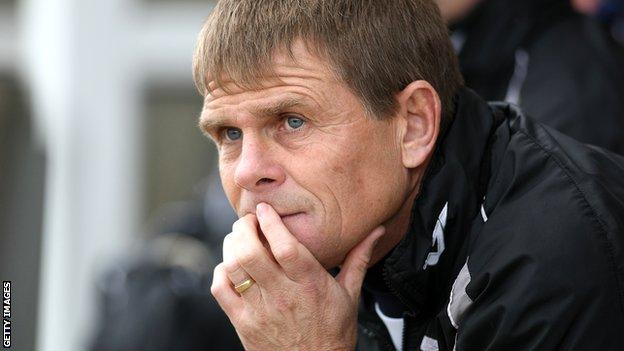 Gillingham boss Andy Hessenthaler has promised fans who travelled to Accrington their money back, courtesy of contributions from the players.
Some 261 away fans attended the League Two play-off chasers' 4-3 defeat.
Hessenthaler told BBC Radio Kent: "We'll pay for the supporters who came up this weekend. I feel really sorry for them.
"Every player in that dressing room will contribute towards the fans' travel up here."
He added: "They deserve better. They can't come up here and pay their hard-earned money to see us do that.
"I feel really sorry for them, they travelled a long, long way on a cold day and they should be rewarded. We haven't rewarded them so I think we should pay them back. We'll pay for all the supporters coming up this weekend because it's not acceptable."
Gillingham have now lost four games in a row and are ninth in League Two.
Hessenthaler concluded: "It would be easy for me to come out and hide behind things, it's not my style, I'm passionate about the club. I'm hurt. We're on a bad run. I always take full responsibility.
"I want to repay the fans on the pitch, we haven't done that. We want to repay them and reimburse them for a long journey without a performance."
Meanwhile the Professional Footballers' Association has told BBC Radio Kent that the club do not have the power to effectively fine the players for a poor performance.
A spokesman said: "It would have to be voluntary."