Shrewsbury boss Graham Turner hits out at greedy agents
Last updated on .From the section Football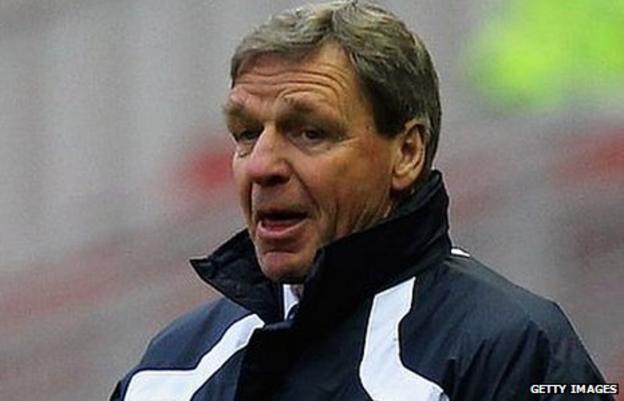 Shrewsbury boss Graham Turner has branded some football agents as money-grabbers and a "blight on the game."
Turner told BBC Radio Shropshire: "For some, their first thought is to get their fees paid, never mind the player.
"Don't get me wrong, there are some good agents, and I would never begrudge any player getting what he can in what is a very short career.
"But there are others who jump on the bandwagon and make money from younger and younger players."
Turner, who has managed Wolves, Aston Villa and Hereford, has voiced his concerns to coincide with the current transfer window.
"The whole thing is weighted towards the players these days and not the club, and the agents are in a good position if they play the system well," said Turner.
"You go through negotiations, and the agent's final words, when the player isn't present, are 'If you pay my fee I'll make sure he comes to you'.
"That to me is like a red rag to a bull, and that's why many managers see agents as a blight on the game."
He continued: "I have no objection to a player getting his just rewards if he's playing well and doing his best for the club.
"But it's the players who take advantage of the situation but then don't produce it on the pitch that I dislike.
"It's a hot subject, particularly during the transfer window when the phone never stops with agents calling."