Nations Cup teams complain about accommodation
Last updated on .From the section Football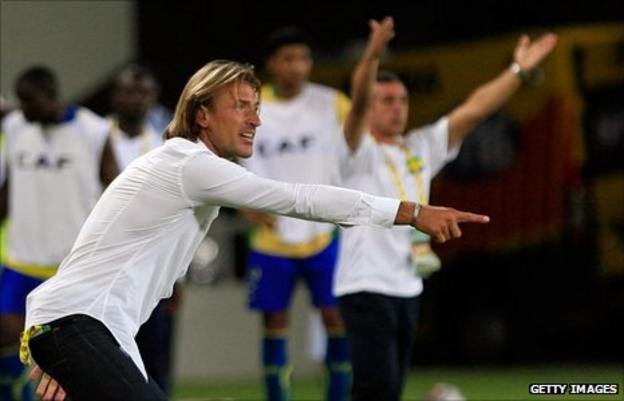 The build-up to the Africa Cup of Nations risks being overshadowed, with teams complaining about the accommodation provided.
Zambia are among a number of sides to claim their preparations have been disrupted, after switching hotels.
The Chipolopolo are based in Bata, Equatorial Guinea, ahead of their first game against Senegal on Saturday.
"The first hotel we got was not of the standing of the Africa Cup of Nations," Zambia coach Herve Renard said.
"I think people need to have respect for the Zambian national team. It's not our first qualification," he told the BBC.
"If you look at the background of Zambia, we are all the time qualifying, except maybe one time in 2004.
"Maybe we are not the best, maybe we are not a team with a big name, but we deserve respect."
The French coach also said that he blamed Zambia's football federation for poor organisation, adding that "there are people in our federation who didn't do their jobs".
Zambia are not the only team unhappy with their accommodation, with tournament favourites Ivory Coast also considering switching hotels.
Upon arrival at their base in Malabo, the Equatorial Guinea capital, an Ivorian official told BBC Sport that they considered swapping their base for Libreville in co-host country Gabon.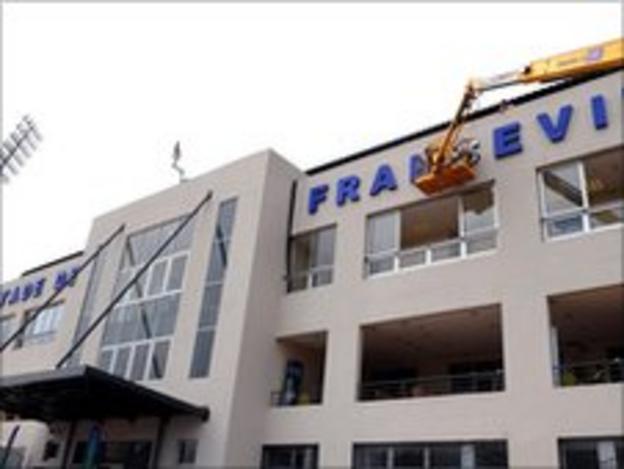 Burkina Faso have also complained about their Malabo base, with their coach Paulo Duarte claiming his team have been unfairly discriminated against since their arrival at the tournament.
"When we arrived here, they gave us a restaurant/cafe to sleep in. It wasn't even a hotel," he said.
"There was no video room, no conference room. Each time we have to improvise. That's what the Nations Cup is like."
Duarte also complained that his team's main group rivals - Ivory Coast and Angola - receive preferential treatment.
"They are protected. Everyone here is not working in the same conditions," he said.
"Some teams have journeys of 10 or 15 minutes to get to training, while we have to travel for one hour along a winding road to have a session."
The Confederation of African Football (Caf) have responded, saying the allocation of team hotels was conducted by lots "to avoid any injustice".
"Burkina Faso's hotel was initially situated one or two kilometres from the training centre," Caf General Secretary Hicham El Amrani said.
"If they had remained in the hotel which had been allocated to them, they would have been right beside the training ground."