Kilmarnock manager Kenny Shiels hails player 'miracles'
By Alasdair Lamont
BBC Scotland
Last updated on .From the section Football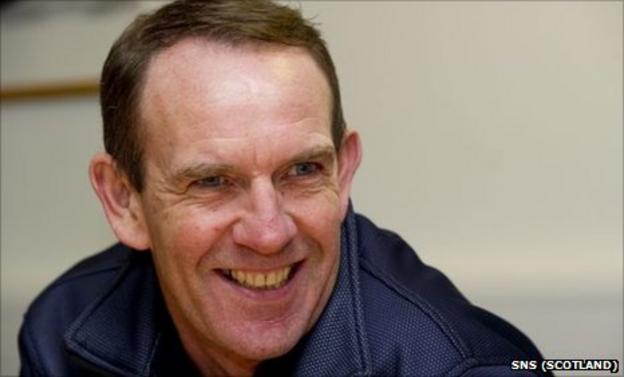 Kilmarnock manager Kenny Shiels believes he and his team have performed "minor miracles" this season.
Shiels cites qualification for the League Cup semi-final and a current top-six position as achievements beyond pre-season expectations.
And, though he feels his side are underdogs for the Scottish Cup replay against Dundee, he believes the club have taken "giant strides" forward.
"It's fantastic what the players and club have done," he told BBC Scotland.
"If you look at where we came from in June, we've performed minor miracles, when you look at the players we lost."
Shiels believes, if his side can maintain their league position until the end of the season, and make progress in the cups, it would be an "outstanding" season for Kilmarnock.
"When I came to the club in the July before last, they'd scored six goals away from home the previous season, they were one point away from being relegated, morale was low, there was apathy everywhere and now look at where we are, where people are disappointed when we draw 0-0 away to Aberdeen," he said.
"We've made so many giant strides, the impact we've had on the SPL.
"We've got to measure where we're at in relation to where we've come from in a short space of time.
"We lost a full team after such a successful season last season.
"We've had to rebuild that and bring in unknowns and free transfers. Fantastic what we've done."