Fulham submit plans to expand Craven Cottage to a 30,000-seat stadium
Last updated on .From the section Football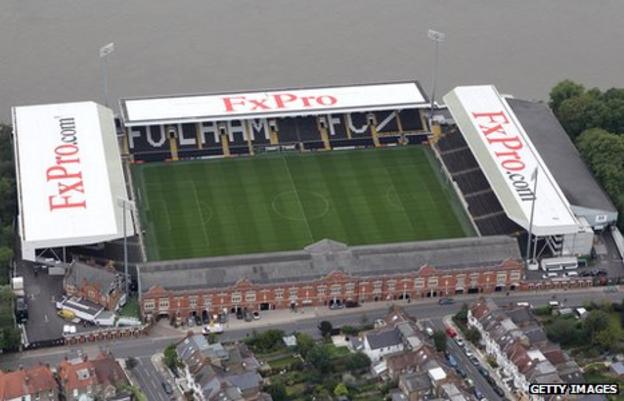 Fulham have submitted plans to develop their stadium at Craven Cottage into a 30,000-seater facility.
They have now applied to the London Borough of Hammersmith and Fulham for planning permission.
The club will hold exhibitions on January 25 and 28 to display the design and provide a second consultation.
The current capacity of the ground is 25,700 and Fulham claim they have been full for the past three seasons.
The plans submitted after October's consultations will offer a larger club shop as well as new restaurant and bar facilities.
A statement on the club's website also promises that "further significant funds will be invested to open up the Thames River walk from Hammersmith to Putney for the first time in recent history".
Developing the walk, currently diverted around the ground, is also expected to reduce crowd congestion on match days.