Scottish FA and Motherwell shocked by death of Bill Dickie
Last updated on .From the section Football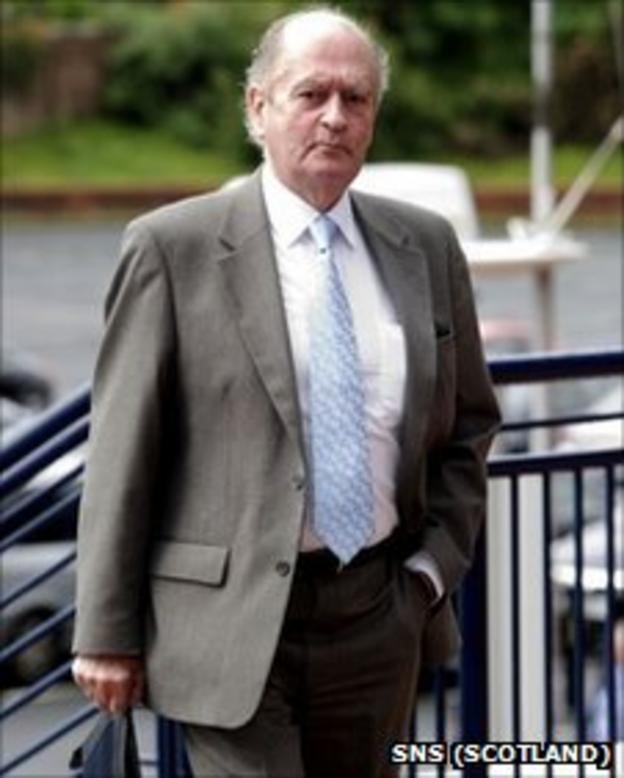 Motherwell have expressed their shock at the sudden death of vice-chairman Bill Dickie.
Dickie, an architect, ended a five-year spell as chairman in 2008 and was also a former president of the Scottish Football Association.
Motherwell chief executive Leeann Dempster said: "Everyone is absolutely devastated by Bill's sudden passing.
"He was one of those characters that was so bright and bubbly. It has come as a great shock to everyone."
Dickie spent more than 30 years on the Scottish Premier League club's board.
"Just last Saturday, he was in and around the club for the Scottish Cup clash with Queen's Park being his usual self," said Dempster.
"He was being very positive about the team and the future of the club in his own unique style.
"It goes without saying that we would like to pass on our deepest condolences to Bill's family and close friends at this very sad time."
Those words were echoed by current SFA president Campbell Ogilvie, who issued a statement on behalf of the board of directors and staff at the national body.
"We are all shocked and saddened to learn of Bill's death," he said.
"It was sudden and unexpected, especially as he was still very active both within the club, as vice-chairman, and in his personal life.
"He will, indeed, be very much missed by all who knew him and I have many fond memories of working alongside Bill.
"He was a tremendously passionate and committed administrator of the game.
"More importantly, he was a lover of Scottish football and a man who was respected by all for his integrity and professionalism, from fellow board members, to players and staff.
"Bill served on the Scottish FA Council for many years and became president from season 1993/94 to 1996/97.
"His involvement with the Scottish FA continued well beyond his period of presidency and his support of the Scotland national team was much appreciated.
"He was very highly thought of here at Hampden Park and his passing will be a great loss to Scottish football."
Inverness Caledonian Thistle manager Terry Butcher, who worked under Dicke when he was in charge at Fir Park, said the weekend's forthcoming match between the sides would be a sad occassion.
"I'll miss Bill when we're there on Saturday," said Butcher.
"It's going to be really hard going out on to the Motherwell pitch, because he was always at the dugout and in the tunnel and always gave you a firm handshake before you went out - and wished you good luck.
"He was a real gentleman of football and of Motherwell.
"He'll be sorely missed by Motherwell and those who knew him, because he was always there."