Kevin Wilson delighted by Ilkeston FC season so far
Last updated on .From the section Football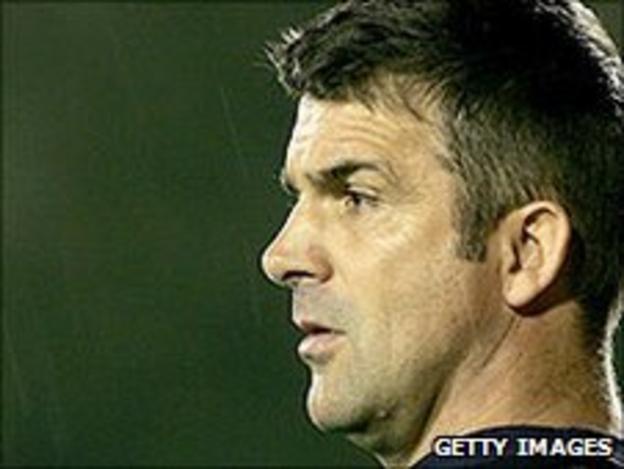 Ilkeston FC manager Kevin Wilson says his side's first six months in the Northern Premier Division One South have exceeded expectations.
And Wilson is thrilled with both their position and the performances so far.
"We're delighted," Wilson told BBC Sport. "It's still very much a work in progress and we're a very young side but the players are doing fantastically well.
"We've had a settled side with lots of younger players but there are other players who have come in and done very well too.
"With such a young side you do sometimes get games where they are not totally at it and it can be frustrating. But overall they have done brilliantly and it's a big learning curve.
"This club was never about a short-term solution; we had a long-term, four or five-year plan and we are not going to throw it out of the window if we get one or two disappointing results.
"We said we would go young and that it what we will do and continue to do. We want to lay the foundations here.
"We have a good experienced backbone with Russell Cooke, Darren Caskey and Gary Ricketts, with the youngsters in an around that and we also have Dan Lowson on loan from Alfreton Town and James Reid on loan from AFC Telford. It's going very well."
And Wilson, although reluctant to start talking about promotion, knows that with there first target of avoiding relegation already secured, they can start allowing themselves to have cursory glance towards the automatic promotion spot and reaching the play-offs.
Grantham are top the league, with Wilson's men nine points behind.
"At the start of the season we just wanted to get enough points to avoid relegation and take it from there," Wilson added.
"But the season takes shape after Christmas and we are progressing ever so well so we'll see how about the play-offs and beyond."