Kettering Town fans call for Imraan Ladak exit
Last updated on .From the section Football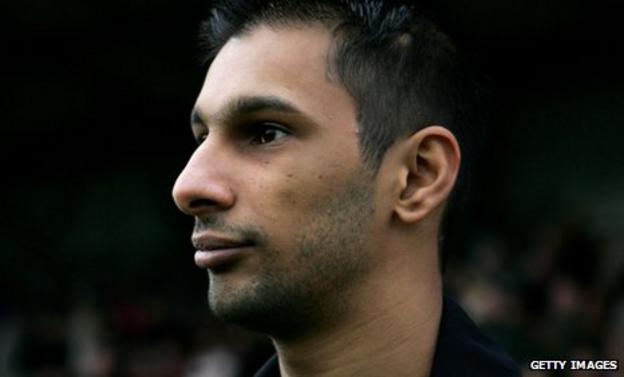 Kettering Town's supporter group have withdrawn their funding of the club and are considering a protest against the chairmanship of Imraan Ladak.
Ladak has pledged to find a new backer, but talks are ongoing.
"We have to become vocal and demand answers from Imraan," Kettering Town Supporters' Trust press officer Karen Spencer told BBC Radio Northampton.
"And if that means protests or whatever people want to do then that's what we'll do. We have to take this seriously now. I don't think we can sit back and wait for things to come to a head.
"Ultimately this is about saving Kettering Town Football Club.
"Whatever we think about Imraan, yes he's put a lot of money into the club and given us some good times, but now he could be the person that ultimately kills the club."
The supporter group raises money to be put directly into building the playing squad but they have decided to hold back their funds until Ladak moves on and finds a new investor for the crisis club.
Ladak says the team's financial strain is predominantly down to a dispute over outstanding payments from a sponsor.
The chairman, who led a consortium to take ownership of Kettering in 2005, had hoped the transfer embargo, which was applied in November and still remains in place, would be lifted by the beginning of January.
He also maintains that talks with potential investors are continuing but cannot disclose details.
There are plans for fans to brandish large red cards at Saturday's home clash against Forest Green to show their displeasure with the running of the club.