No Uefa action against Tottenham manager Harry Redknapp
Last updated on .From the section Football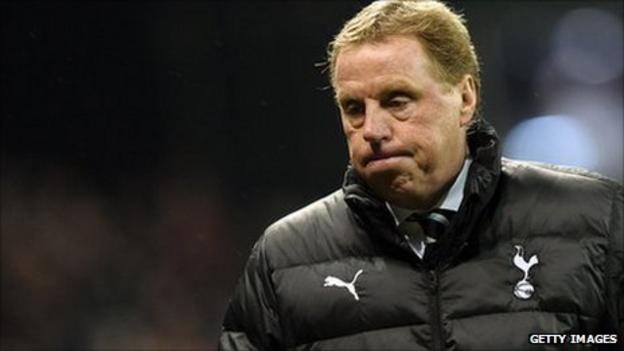 Tottenham boss Harry Redknapp has not been charged by Uefa over the gesture he made to Shamrock Rovers fans.
He appeared to aim a clenched fist at the home supporters midway through the second half.
But a Uefa spokesman said: "Nothing was mentioned in the official reports about this and Uefa has not opened any disciplinary proceedings."
Redknapp denied making an obscene gesture and TV cameras failed to pick up the incident.
Redknapp said before Uefa's announcement on Friday: "I didn't do anything to [the fans]. I am not allowed to repeat what they were saying to me."
Speaking at the post-match press conference, he said: "I have spent enough time in Ireland to know what lovely people they are.
"If you go and meet them afterwards they are probably lovely people. But they get together and shout a load of nonsense and that is football. That's life. I don't hold any grudges."
Spurs failed to qualify for the knockout stages after Rubin Kazan's 1-1 draw with PAOK Salonika.